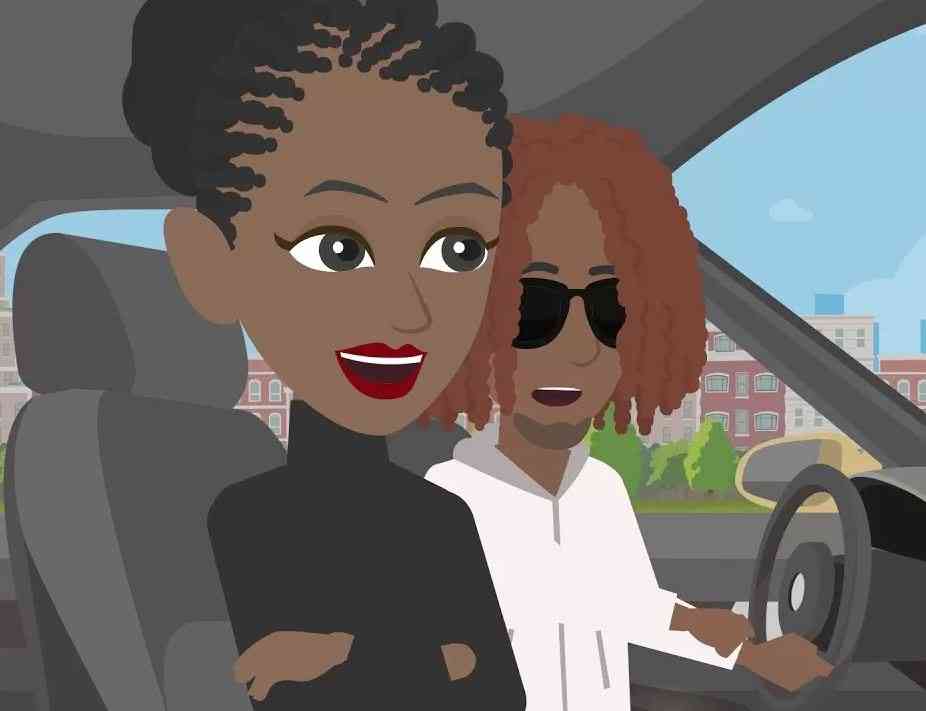 Even though the Supreme Court hearing on the presidential election was serious and weighty, there were light moments that struck a chord with television viewers and even Supreme Court judges.
The advocates referenced everything from folktales to Biblical passages and literary masterpieces, but they also took jibes at each other while being comical about it.
Lawyer Willis Otieno at some point, while trying to paint the under dealings of the IEBC, referred to a famous nursery rhyme. "We have reduced our elections to my niece's childhood game of "Picky pinky ponky, paka mielo disco," he said.
This not only sent the court laughing but also gave netizens fodder for social media memes.
Producer Motif Di don jumped on the phrase and immediately released a beat remixing the audio. A couple of days later, MC Njagi came up with his song, Piki Piki Ponki. Dance challenges were curated around the same and Kenyans are yet to get over it.
Children's rhymes hold so many childhood memories. Whether you sang them while playing with your mates or someone sang them to you, they are unforgettable.
Some of the rhymes, games, songs, or even lullabies have somehow turned into hit songs and we look at some of them and how they bring back the nostalgic memory of our childhood.
'Doing Her Thing Tho' - Fena Gitu
Although the single is titled Doing Her Thing Tho, Fena Gitu recites the lyrics for Piki Piki Maua, a children's song that was extremely popular when some of us were growing up.
In this track released in 2017, Fena challenges established stereotypes that see women more often portrayed in Hip Hop visuals as objects of male sexual fantasies than as independent agents.
'Skamareez' - Madtraxx Ft. Kid Kora and Ndegz
This was another popular game that children used to play back in the day. Children stood in a circle then one participant would approach the centre of the circle.
Dancing to the rhythm, the song approached a crescendo and the participant had to pretend to be 'glamorous' and the other friends chanted the "dunda dunda, dunda dunda" part.
This game was a chance where one expressed their confidence as they acted like 'divas' to their mates in the circle. Madtraxx and his crew did justice to the song - the entire chorus is the nursery rhyme.
'One plus One' - Kriticos ft Exray
Gengetone artistes Kriticos and Exray came together and copied some nursery rhymes about counting numbers as well as the alphabet. In a stanza, Exray sings; "A for Apple/ B for Boy/C for cat/ D for dadada".
The song has absolutely nothing to do with children and counting, but they still flowed with the rhymes. In another stanza, the same scenario comes into play when they start counting and doubling numbers.
'Brikicho' - Electrique DJs ft. Fena Gitu and Jaaz
Brikicho!
Banture!
These words might not mean a lot to most of the younger generation, but this was simply a game about hide and seek. This game had a twist as you not only had to find your mates but also mention them by name.
If you end up mentioning the wrong name, the entire crew burst into umevunja nyungu and this meant you had to redo the entire process of being the seeker. This might be the most common kiddie game if going by the number of tracks coined from the same.
There are other brikicho-themed songs from Femi One, Storm Dwarchild, Queen Rose, and the latest from Boss ft SM.
'Ponky' - Kagwe Mungai
Pinky Ponky is a counting game often used to select a person who mostly had to leave the game or sometimes the last person left would be the point person to start the next game.
In this track whose video is surprisingly dope, Kagwe Mungai uses subliminal jokes that some people would not easily understand. Again, this song has absolutely nothing to do with children or the song they highly revered.
'Tapo' - Exray ft Ssaru
Tapo is a hide-and-seek game where the seeker waits for their mates to hide and find them. Once they have identified one of the players, the seeker runs to a designated point to tap and signal they had found their culprits while shouting tapo.
The game is similar to brikicho. Well, this song being a Gengetone hit, you can rest assured the Tapo they are referring to in this case is not about the hide and seek game. There is also another hit by Angry Panda Clan, a music duo comprising Mark Acairasan and Calypso Calypso that has also capitalised on the phrase Tapo.
Related Topics