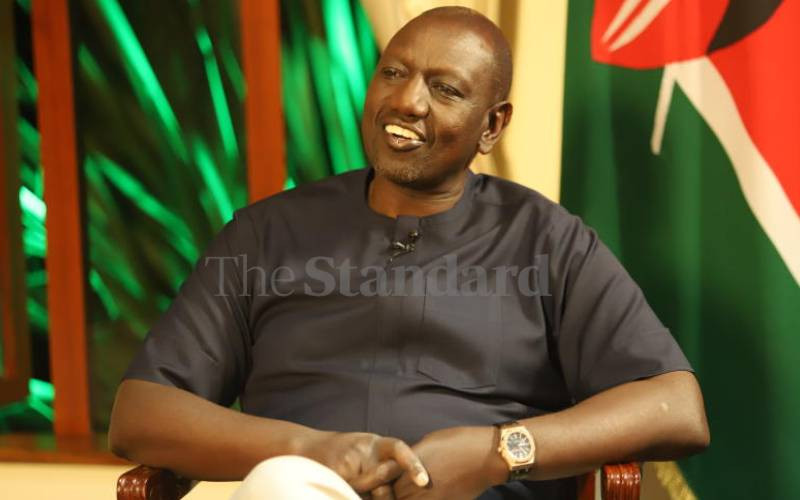 Kenya Kwanza has promised to pump in Sh8.8 billion to revitalize the dairy sector, an investment that would see the country produce enough milk to meet local demand and have surplus once it takes over government.
Deputy President William Ruto's coalition, Kenya Kwanza launched its manifesto on June 30, 2022 citing five pillars it would build on, with Agriculture and Food Security being number one.
According to Kenya Kwanza, increasing production only requires addressing the cost, quality and access of inputs (animal feeds, seeds, fertilizers, pesticides among others), and providing farmers with the working capital to buy adequate supply of the inputs.
"First, agriculture offers the quickest payback period for investments. This is because, in many cases, there is no new capital investment required. The biggest challenge most dairy farmers are facing now is the cost of animal feeds," the manifesto read.
Kenya Kwanza argued that the high cost of living in Kenya can only be resolved by raising agricultural productivity as this will increase farmers earnings per acre and an excess product in the market will lead to an immediate impact on the pricing to the consumer.
The manifesto noted that three food commodities, edible oils, wheat and rice, are consuming an equivalent of 25 per cent of goods export earnings, yet the country has the capacity to produce a bigger share of its consumption of both edible oils and rice competitively.
"Dependence on food imports has grown considerably in recent years. Edible oils, palm oil is primarily our second largest import after petroleum, on which we spend Sh60 billion a year ($600 million) before the recent price surge, which pushed the import bill to over Sh90 billion ($800 million). Our rice deficit is about 600,000 metric tonnes costing Sh25 billion ($230 million), equivalent to our coffee export earnings," read the manifesto.
Kenya Kwanza commits an investment of not less than Sh250 billion in financial year 2023 – 2027, arising from budget reorganization and restructuring, to be more pro-production oriented and reduce huge capital consuming infrastructural financing.
"The expenditure policies will also be reorganized to cut wastage and promote value for money," reads the manifesto.
The coalition commits to provide adequate affordable working capital to farmers through better governed and revitalized cooperative societies, deploy modern agricultural risk management instruments that ensure farming is profitable and income is predictable through a well-defined Guaranteed Minimum Returns (GMR) Scheme and transform two million poor farmers from food deficit to surplus producers through input finance and intensive agricultural extension support, with a target minimum productivity revenues per acre.
Importantly, Kenya Kwanza government commits to raising productivity of key value food chains (maize, eight to 15bags per acre, dairy 2.5kg to 7.5kg per cow per day, beef carcass weight from 110kg to150kg). Reduce dependence on basic food imports by 30 per cent (domestic oil crops production from 5 per cent to 25 per cent, rice from 18 per cent to 40 per cent) through Government-supported programs in cereal (rice and maize), oil crops (soya beans, sunflower and canola) and the pulses.
Revamp under performing and collapsed export agricultural products, expand emerging ones (coffee, cashew nuts, pyrethrum, avocado, cotton, macadamia nuts, fish, beef, and leather).
Also, the coalition promises to revamp the tea value chain (blending and branding), leading to higher returns for farmers through improved efficiency and increase the supply of quality seeds, including hybrid and high-yielding varieties, with continued investment in research and technological adoption for all key agricultural value chains
Kenya Kwanza believes that government cash transfers which stands at Sh12.5 billion annually, would be better spent supporting farmers to raise productivity so farmers would not only able to feed themselves, but also generate a surplus that would contribute to national food security and the economy.