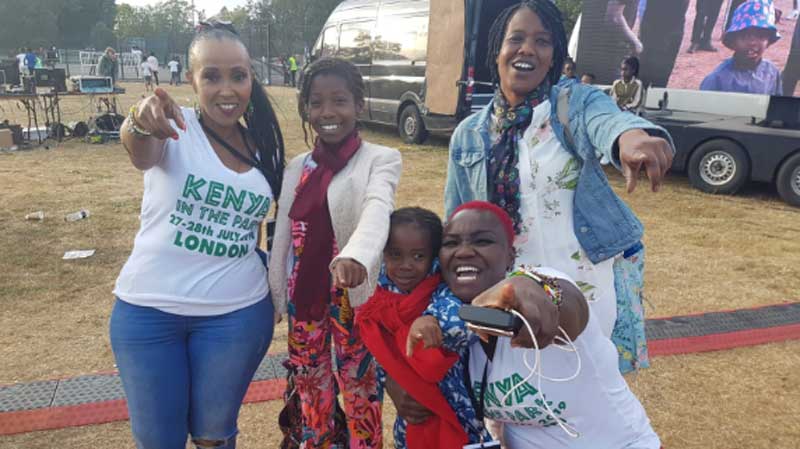 Thousands of Kenyans and other nationalities turned up in the London wind storm for the fourth Kenya in the Park event at Barking Park.
The African and Asian cuisines on offer such as Chapati, Mukimo, Choma, Ugali, Fish fry and even Matumbo were a testament to long queues that snaked the food stalls.
"We are very delighted that this time the weather is perfect for the event. We have recorded 8800 people and you can see more are still coming," said an elated Lydia Olet, founder of the event.
According to Lydia people travelled from many countries like Switzerland, Germany, candinavia, France, Belgium, United Arab Emirates and America.
She added that Africans from Cameroon, Nigeria, Ghana, Tanzania, Uganda and Rwanda had stands at the event.
Read More
Hip Hop duo Gidi Gidi Maji Maji entertained the crowd and was the lead DJ in the event where participants draped in national colours, in various designs.
A co-founder of the event, Mercy Kiminta said that they now have the experience and an incredible team that has been putting up a Kenyan get-together and will even do better in future.
"This is all about a nation showing togetherness. Where else can that unity be shown other than a great city like London? We have succeeded to bring families together. The kids zone, with roller costa, bouncy castles and slides are well secured and you can see everyone is happy," she said.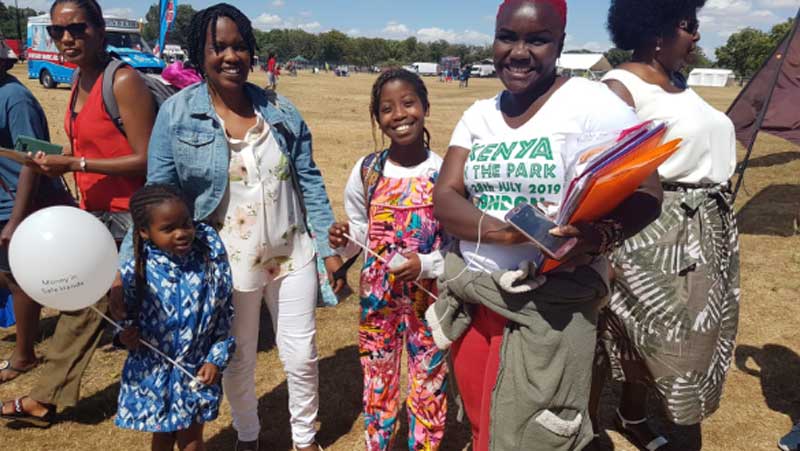 State support
The Assistant acting Kenyan High Commissioner to the UK Alex said was very pleased to see such a crowd in London and said that in future the mission will pitch a diaspora tent to provide the public with information.
He added that it was important for Kenyans to remember to invest back home.
Moreover, the event has morphed to become a big attraction for companies. Event founder Lydia Olet said a large number of the companies were Kenyan.
Kenya in the Park is now a big attraction to all companies.
She listed: Karibu Homes, Optiven, National Bank, Re-Mix, Heri Homes, Dynamics and others. In the UK world remit, Ariston Development, Money Transfer, KWT Accounting, Senditoo Mobile top up, Cargo Services, Ensure Insurance, Law firm among others.
The companies had to clear their balances a month before the date of the event.
"The companies that apply to have a stand with us must be cleared from the ministry of foreign affairs so that we only have bona fide and reputable firms," said Olet.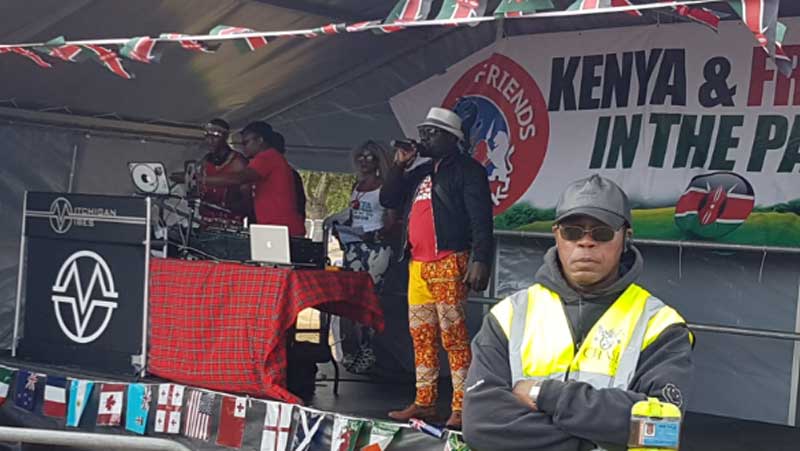 Kipnyango Seroney a supporter of the Kenya in the Park said that this is not just an annual event about Kenya but a great way to entertain families and fulfil desire. It's the event to nurture children too.