Kenya should explore solutions to shift focus on climate change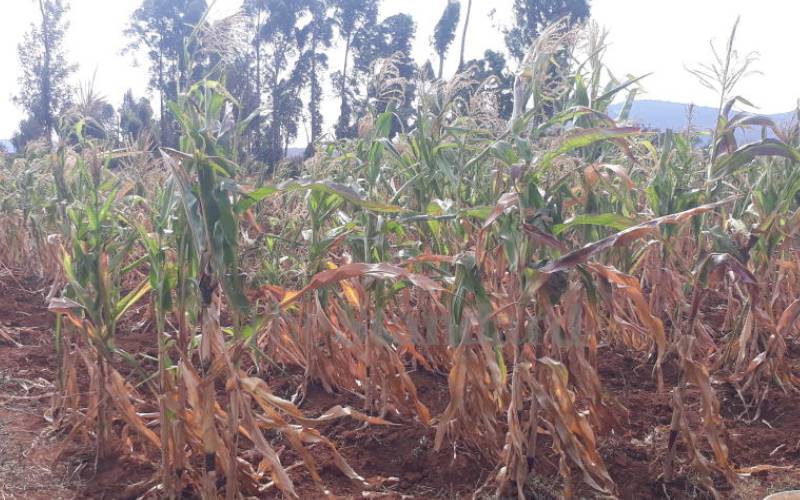 Climate change is the most important issue of our time, and it is unfolding faster than we anticipated.
Nevertheless, in the face of this global menace, we are far from helpless.
The climate emergency is a race we are losing, but it is a race we can win.
The extraction of coal, oil, and gas releases billions of tonnes of CO2 into the atmosphere every year.
Human activity is producing record-high levels of greenhouse gas emissions, with no indications of slowing down.
We are on course to maintain a "business as usual" trajectory, according to a 10-year summary by UNEP on gas emission.
Climate change and education
Climate change can have a variety of effects on educational results.
Extreme weather disasters, such as tropical cyclones, may demolish or damage school buildings.
Classrooms may be utilised to shelter individuals who have been displaced from their homes.
Children are temporarily unable to attend school because of this, and others may never return to class.
Drought or heat waves may cause agricultural households to lose income. Families may become unable to pay school fees, or withdraw their children from school.
Girls may skip school because they must travel long distances to collect water during severe drought, or they may be married off at a young age, which commonly corresponds with the onset of the drought.
Teaching and curriculum development is also tied to climate change. Such teaching policies are global issues that require a combination of local learning and action, as well as larger, systemic attitude shifts.
Quality climate change education investigates and disseminates climate knowledge, mitigation strategies, and support for individual and societal climate resilience.
Climate change education should be deeply incorporated in the national education agenda as stated by the United Nations Sustainable Development Goals 4.7 (education for sustainable development) and 13.3 (climate change education).
There is no higher goal in education than to prepare students to live fulfilling and responsible lives.
Science education, on the other hand, should help students to develop habits to become compassionate beings capable of thinking for themselves and handling life.
It should also prepare them to work constructively with their fellow citizens to establish and protect an open, decent, and vital society.
Part of science to fill a big gap
Students learn little about climate change at school. Equally, many adults have a fuzzy notion of what causes it.
Unleashing teachers' and students' creativity to combat climate change will give a better outcome in children's education and awareness on climate change.
If 16 per cent of high school students in high- and middle-income nations received climate change education, carbon dioxide emissions might be reduced by roughly 19 gigatonnes by 2050.
When students acquire a strong personal connection to climate solutions, as well as a sense of personal agency and empowerment, it can have a significant impact on students' habits and decision-making.
This results in reducing their overall lifetime carbon footprint.
What if every child in the world obtained such an education?
Evidence suggests that combining women's empowerment with universal education, particularly for the 132 million out-of-school girls in developing countries could result in an 85-gigatonne reduction of carbon dioxide by 2050.
Therefore, in Kenya, let us utilise solutions within our reach to solve climate change.
-Robert Mokua is a lecturer at Pwani University