Bamboo farming has huge potential if it done right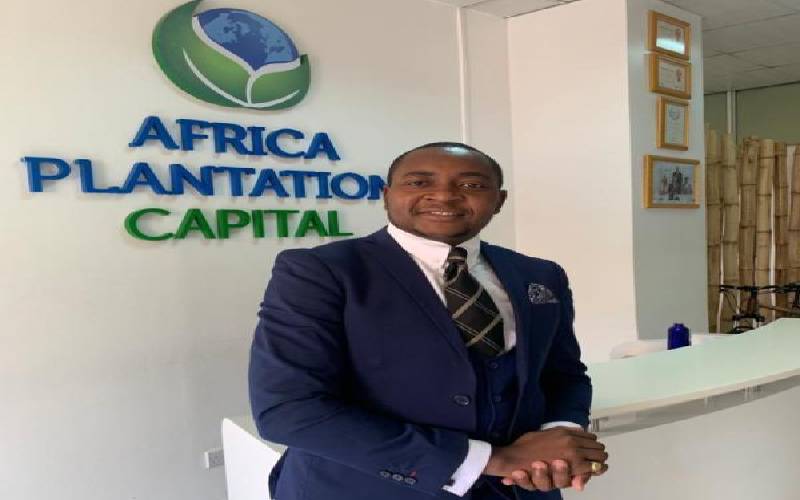 For all farming ventures, there some farmers who jump in and suffer losses, while there are others who make a kill. That has been the case with bamboo farming. While some have likened it to 'another quail scam' others have tasted the fruits.
One of the farmers who has struck good luck with bamboo is Kelvin Kaloki, the managing director of Africa Plantation Capital.
"Some people have stated that bamboo is like quails. But far from it. Unlike quails, bamboo has a ready market that is insatiable," he says.
Having seen the potential in bamboo farming, Kaloki started African Plantation Capital in 2015 to encourage other farmers to grow the trees for commercial purposes and environmental conservation.
"We are on a mission to preach the bamboo message. We are telling farmers that bamboo has great potential if they do things right. Bamboo is magical and it is an industry yet to be exploited.
The global bamboo market is worth billions of dollars given that it feeds textile, construction and food industry," he says.
African Plantation Capital is an ambitious project where Kaloki is lobbying farmers to grow bamboo in masses on a commercial basis.
With help of farmers, so far he has put 700 acres under bamboo in various parts of the country. The project recruits farmers to grow bamboo and when it is mature they sell to the company which exports the trees.
They are working with farmers in nearly all the 47 counties. The most recent is Kilifi County.
The beauty of bamboo Kaloki says, is that from it, various value-added products can me made. They include furniture and construction materials. Recently, bicycles made of bamboo have become a sensation.
Kaloki says the tree's stem is strong, which makes it durable and ideal for construction. In addition, bamboo takes a relatively shorter time to mature compared to other plants.
The trees are ready for harvest in three to four years.
A number of investors have shown interest in it because of its economic value.
A few months ago, First Lady Margaret Kenyatta presided over a bamboo planting ceremony at the Ruiru Dam in Githunguri.
Bamboo, Kaloki says, is also great for environmental conservation. It has ability to raise the water table unlike water guzzlers like eucalyptus.
However, Kaloki points out that bamboo is not a 'get-rich-quick' project. "Those who want to grow bamboo must be patient. It is not an instant project.
It requires a lot of time and dedication. But the rewards are guaranteed," he says.
Bamboo also leads to creation of jobs. For instance, his company which started with just three workers now has 300 workforce.
Like any venture, bamboo has also had its fair share of challenges. Kaloki says there has been little support from government despite the enormous potential the plant has.
But the Kenya Forestry Research Institute (KEFRI) has been instrumental in development of bamboo varieties.