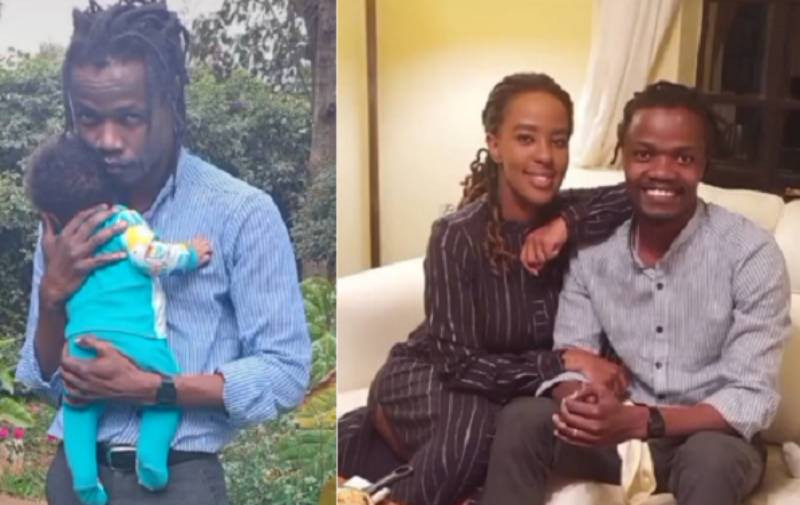 Former Machakos first lady
Lilian Ng'ang'a
is enjoying a blissfull marriage to Julius Owino a.k.a Juliani. The mother of one described her marriage as easy and satisfying.
"The marriage is nice. To summarize it it is easy and I believe that's how marriage should be. They should be easy sometimes I don't feel as though I am married. I didn't have any pressure to conform to be a wife. Juliani is very independent and so am I, He's living his life and I'm living my life but we are together ..." she said on Citizen Digital.
The 'Madam First Lady' Author welcomed her newborn Utheri a.k.a Mr. Light few months ago. Talking more about her baby's name, Lilian said that she was keen when selecting her baby's name.
"Utheri means light in Kikuyu. I want my boy to be the light of the world since sometimes there's a lot of darkness in the world so I want when my boy enters the room, the room ligts up. We just pray that he lights up every room he gets into ....my mother calls him Mister light..." she said.
Lilian commended her husband for being a good father to baby Utheri and for helping with the babysitting.
"He is a fantastic father it's very nice to watch him with the baby. They have their own routine, they have their own language. It's very nice to see him with the baby and he helps quite a bit so when I need to take a nap he's able to help."
Juian and Lilian tied the knot earlier this year in a private ceremony that was attended by close friends and relatives. Lilian shared a photo of her face beat while donning an ivory grown with the caption,
"Happy and greatful to be alive to see my favourite #2 looking so aligned ! 2.2.22."
Related Topics