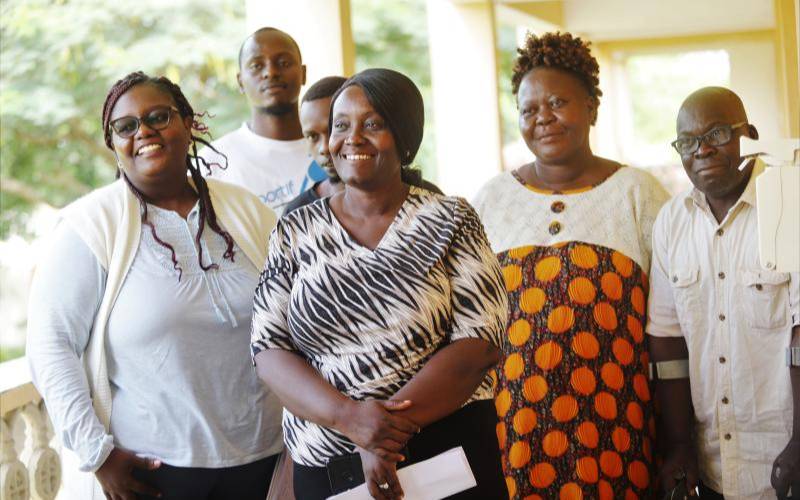 Political campaigns in Mombasa County are costing many their marriages. Several women are getting divorced for attending political rallies and campaigning for preferred candidates.
Some of the affected women in Mombasa County, especially from informal settlements, are being divorced by their husbands for neglecting house chores and dancing provocatively at political campaign rallies.
Five women have been divorced in Changamwe, Kipevu Ward after their husbands got tired of them abandoning house chores to follow politicians around and dancing at political rallies.
Caroline Oduor, a representative of Mashinani Women Network in Changamwe, said the now divorced women used to follow politicians all day, abandoning their children and chores. They were said to return home at night.
"The women leave the house in the morning and do campaigns for aspirants and return home at night. Throughout the day, the children do not eat, the house is unkempt and they don't cook for their husbands," said Odour.
Oduor spoke during Kenya Electoral Conflicts Mitigation and Civic, Voter Education Support (ECCES) programme organised by United States Agency for International Development (USAID) and Muslims for Human Rights (MUHURI) in an effort to stop the youth and women from joining political pressure groups and achieve peaceful elections.
Oduor said that some children have been defiled while their mothers are busy at campaign rallies.
"I beg women; even if you love a candidate or party, do your home chores and leave the children fed and in a safe environment," said Oduor.
She said in one instance, one of the divorcees used to go for door-to-door rallies and dance in "dera"; and when the husband returned from work, the house was always dirty and the children hungry.
Oduor said one of the women returned from the rallies only to find her child had been defiled.
"We see during election period, most women get divorced because they are used by aspirants to conduct campaigns from morning to evening and leave their children alone without cooking for them and abandon their duties as wives," said Oduor.
She said in 2017, six women in her ward were divorced over the same complaints.
Oduor advised women to vote for their preferred candidates but not to be used by politicians to mobilise their daughters to dance at rallies just to get a "dera" and some to cause violence and chaos.
"That "dera" you get from a politician you can stay at home and do business and buy for yourselves; don't wait for a politician to buy you one so that you can vote for them," said Odour.
"Already in Kipevu ward, three women have been divorced since nomination campaigns," said Oduor.
She said once elected, the politicians the women campaigned so hard for with the hope of getting jobs do not employ them. "Most of the women doing these campaigns are promised jobs and they give their all, campaigning without a break and in the end they are left hanging when the politicians are elected. Yet they will have been divorced and have no alternative source of income," said Oduor.
MUHURI programmes manager Wanjiru Charo said they were educating and encouraging women, the youth and People with Disabilities to join forces to have peaceful elections.
Related Topics