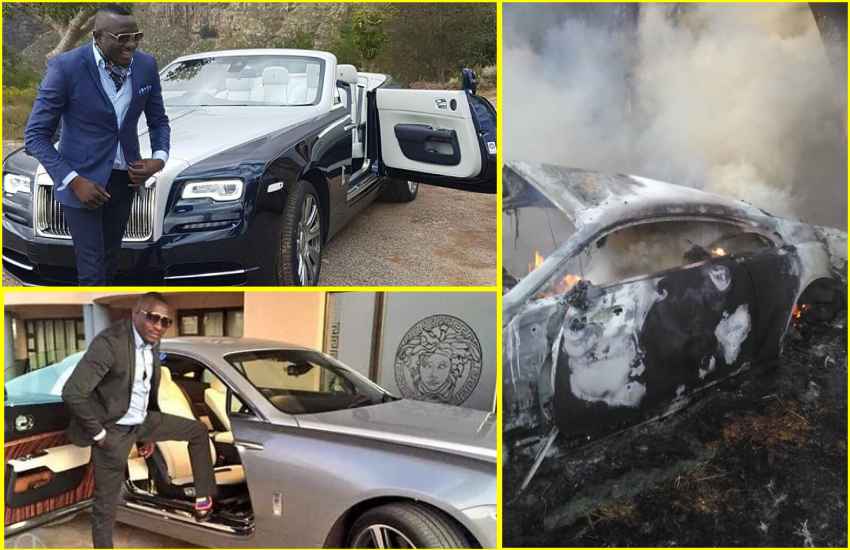 Flamboyant Zimbabwean businessman and socialite Genius Kadungure alias Ginimbi is dead. The suave, about town personality, died on the spot after a Rolls Royce he was travelling in was involved in a fiery crash Sunday along Borrowdale Road, Harare.
According to iHarare, Ginimbi, a proud owner of over six Rolls Royce vehicles, an envious Lamborghini collection, fleet of Bentleys, Range Rovers and swanky Benzes, was thrown out of the top of the range car after a head-on collision with a Honda Fit along a curve. The Royce then ricocheted off a tree following the impact and burst into flames, killing three other unidentified companions.
"We are still gathering more information on the issue," police spokesman Paul Nyathi was quoted by the Herald as saying. "This is unbearable. A young man who worked hard and enjoyed hard is no more! The flower has wilted! Go well boss Ginimbi. MHDSRIP," added former ZANU–PF national political commissar, Saviour Kasukuwere.
Read Also: Instagram star 'Hushpuppi' was 'kidnapped by the FBI' to face trial in USA
While the cause of the collision has not been determined, the controversial founder and Chief Executive Officer of Zimbabwe's Pioneer Gases had hours before his death posted a video on his Instagram account leaving his famed multi-million Domboshava mansion, located at the hem of the capital, for his Dreams Nightlife Club. "Yo my name is Ginimbi, it's time to go out. Guys, it's gonna be going down; we are going to Dreams in a few minutes… Its Moana's birthday. We'll be popping champagne. There'll be champagne showers tonight. See you there. Driving Rolls Royce Rave!"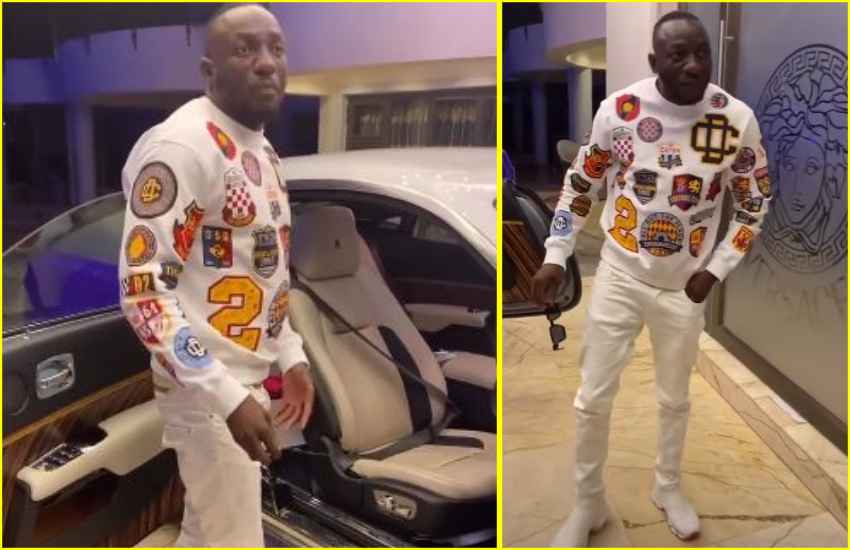 The tragedy comes months after he laid to rest his mother, Ambuya Juliana Mubaiwa, at Domboshwa after succumbing to cancer. "Today it's one of the darkest days in my life, but who am I to question God. I did all things that money can buy, but this thing called life it is only God that gives it. My mother, my world is now in heaven. RIP," he tweeted at the time.
Speaking at her funeral, Ginimbi credited his mother for his success.
"Today I feel humbled by the multitudes here who have helped me in bidding farewell to the woman used by God for my existence on earth. The woman we are laying to rest today. Allow me to beg for forgiveness, on behalf of my mother to my relatives, villagers, friends, and even to medical doctors, who may have fallen victim of negative speech during her existence. In life, you make mistake s either deliberately or not, but today I am seeking your forgiveness. I became who I am because of my parents, and today I have many friends from around and beyond," he said.
Read Also: Flamboyant son of Africa's longest-serving leader fined Sh3.2b
A heavy message made almost to the year when the 36-year-old's younger brother, Andrew Kadungure, passed away after a short illness. Andrew, according to kin, died on News Year Eve, 2019 while the businessman was on holiday in Botswana. "When we left Harare for the holiday with Genius, Andrew was recovering and we were surprised when we received the news that he had passed away," a family member to Bulawayo 24. "I'm still in pain that Andrew is no more," mourned Ginimbi.
Related Topics