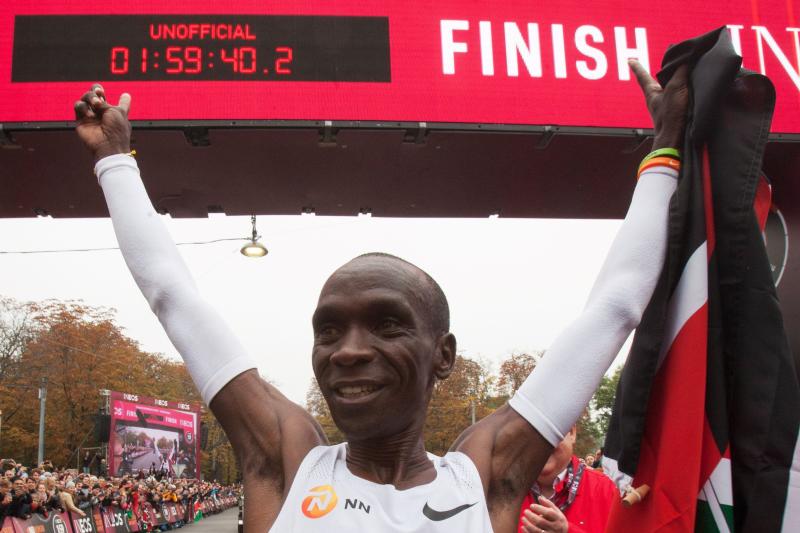 World marathon record has remained in Kenya since 2011 when Patrick Makau set it at the Berlin Marathon.
Here Standard Sports takes a look at Kenyans who have broken the 42.195km world record.
Paul Tergat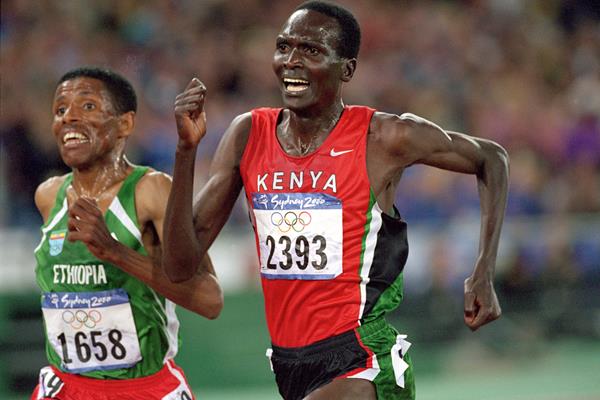 During the race in 2003, Tergat badly abraded his foot. He later said it felt like the sole of his shoe fell off. He also took a momentary wrong turn near the finish. Sammy Korir, who was a pacesetter for the race, nearly caught up to him. Korir took second place in 2:04:56, then the second-fastest marathon performance in history. Tergat's world record was broken in 2007 by Haile Gebrselassie of Ethiopia.
Patrick Makau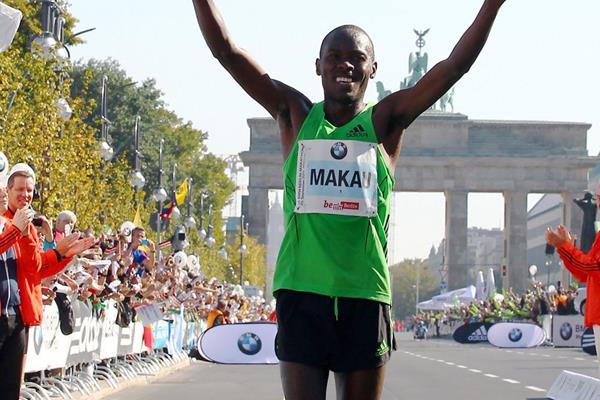 Patrick Makau battled Haile Gebrselassie, the world record holder from Ethiopia in 2011. Makau dropped his more experienced rival after the halfway point and went on to finish in a world record time of 2:03:38 (an average pace of 4:42.9 per mile), beating the existing record by 21 seconds. Prior to the race, he stated that he wanted to bring the marathon world record back to Kenya, following on from former record holder Tergat.
Wilson Kipsang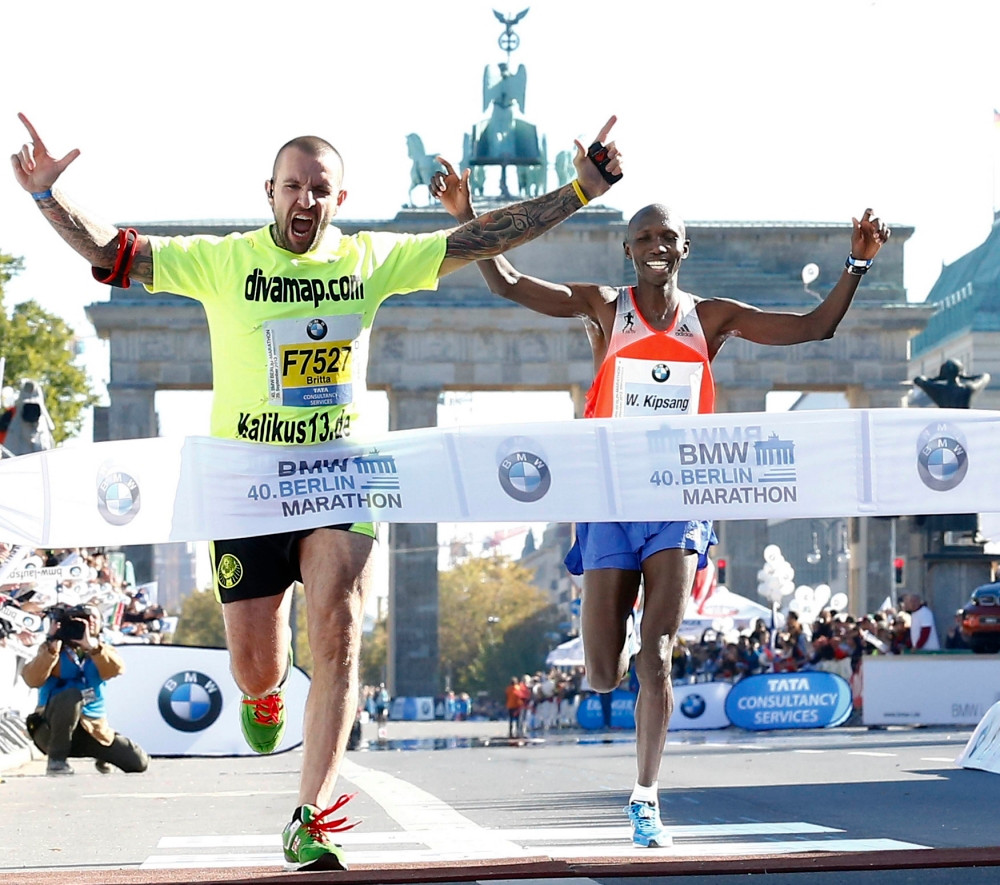 On 29 September 2013, he won the Berlin Marathon and set a new world record of 2:03:23, 15 seconds faster than the previous record by Patrick Makau.
Dennis Kimetto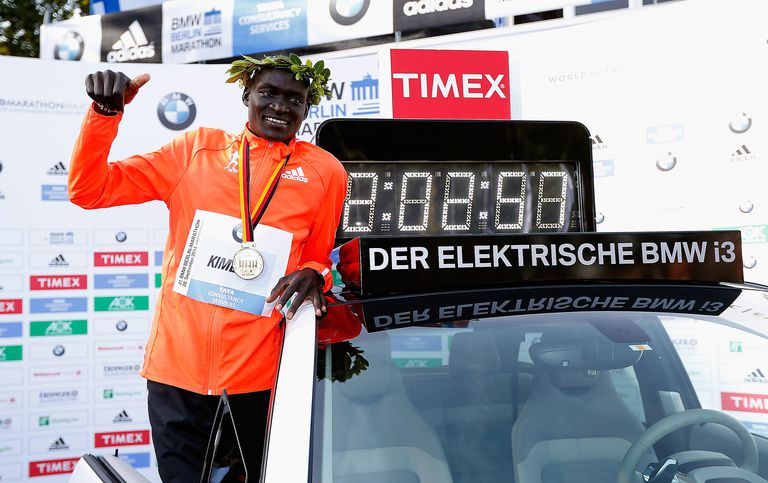 On 28 September 2014, Kimetto broke the world record at the Berlin Marathon with 2:02:57 and became the first man to run under 2:03.
Eliud Kipchoge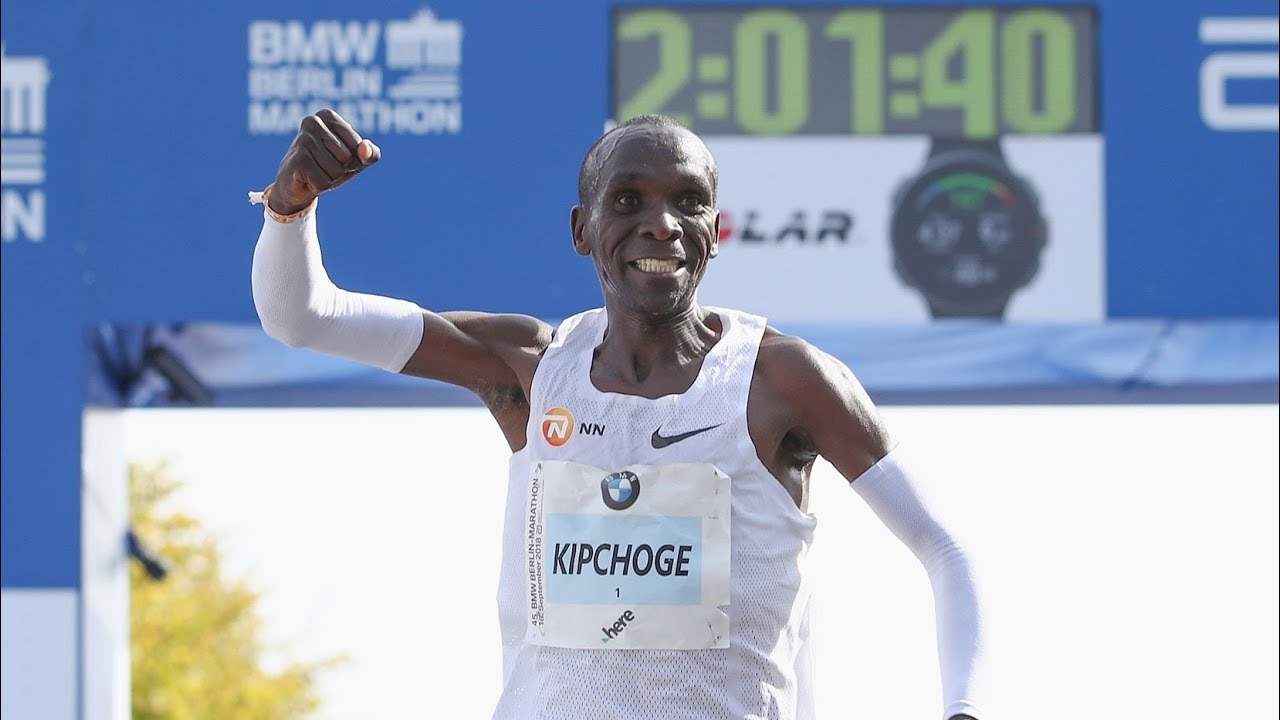 On 16 September 2018, Kipchoge won the Berlin Marathon in a time of 2:01:39, breaking the previous world record by 1 minute and 18 seconds (2:02:57 set by fellow countryman Dennis Kimetto at the Berlin Marathon in 2014). He finished 4:43 min ahead of second placed fellow Kenyan Amos Kipruto. The World Record holder from 2013, Wilson Kipsang of Kenya, came in third in 2:06:48.
From 2003 onwards, all previous six world records in the men's marathon were set at the Berlin marathon. Kipchoge began the race with three pacemakers dedicated to him. After 5 km in the run, the gap between him and the Kipsang group was 9 seconds. After 15 km in the race, two of the pacemakers were unable to continue pacing him. The remaining pacemaker dropped out after 25 kilometres, leaving Kipchoge to cover the final 17 km alone.