The beauty of small parties in democracies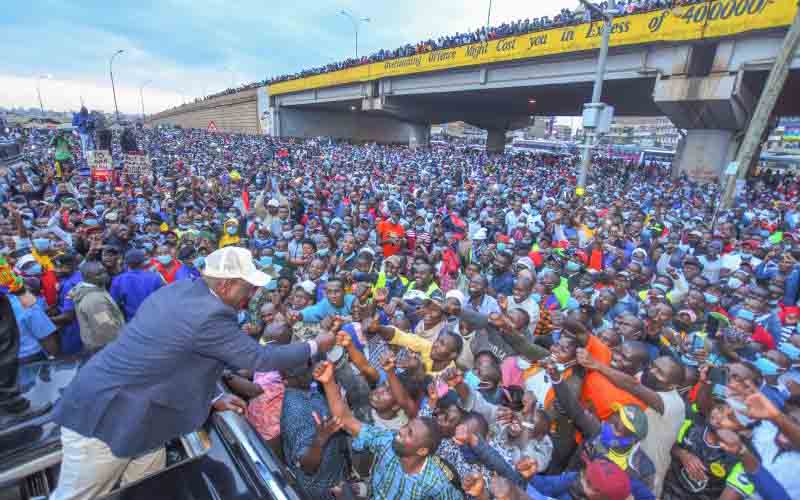 Ideally, small political parties should swing votes, swing opinions and swing debates in Parliament.
They have the advantage of running independent opinions without fear of reprisal from the big parties. Small political parties have also the privilege of running own caucuses without the burden of party bureaucracies slowing decision-making processes. Moreover, these parties have the space to build their own public images as real defenders and, at the same time, promoters of public interest.
Second tier parties like ANC and Wiper stand a real chance of pulling off the masks of giant parties like Jubilee and ODM. Equally, they have the space and freedom to tear into the emerging giant in the name of UDA without fear of what the fate will be post the 2022 general elections. Even more, ideally, they should attract independent candidates to their corner since they are small and far off the political high table.
However, small parties in Kenya have not developed their full potential. They tend to be more felt just before, during and after election outcomes are announced. The big parties then quickly swallow them up. For nearly five years they are in office, you hardly hear anything substantial about small parties. Like independent candidates who successfully campaign so hard against the giant parties only to disappear as soon as they are in Parliament or county assemblies, small parties become colourless once incoming regimes form government.
Perhaps we do not really appreciate the role small parties ought to play in a democracy. Other than the main opposition party, small parties should be at the forefront of championing several interests that sitting governments tend to ignore.
Let's take the case of health services. In a class country like ours, health facilities across are wanting. Private and public hospitals milk patients without much consideration of prevailing economic struggles. Covid-19 hit family incomes so hard that treating patients in hospital became a nightmare. However, very few hospitals dropped their charges to reflect the hard times families were going through. Small parties would have done well to agitate for support to such families. While attempts by the governments to cushion families against hardships were most welcome, we did not have strong voices from small parties to distinguish themselves as people-centric agents.
Give credit where due; the government has done exceptionally well on roads construction. I must admit that having had the opportunity to travel across the country in the past and in recent days, there is much to be proud of, seeing how the government has invested in roads. Comparatively, the other three sectors that the government flagged out, namely, health, housing and food security are yet to be felt. This is the kind of agenda that small parties should pick up to rally voters to push the government into action.
Going forward, small parties should position themselves as the people's guards. In fact, they should align themselves more with the opposition than with the government. The temptation to be part of the government, understandably because of the low hanging fruits that come with that association should not blind them from serving Kenyans in general and their constituents in particular as alternative voices.
The fate that brought President Uhuru Kenyatta and Opposition leader Raila Odinga together is quite understandable given the possible collapse of peace that we were staring at in 2018. We must appreciate this courageous initiative in the face of plunging the country into chaos. However, we pray and hope that future elections will be fair, credible and transparent so that winners gain the legal and moral legitimacy to govern without handshakes.
It is also quite possible that the future governments will be formed through coalitions. That should not be reason for all small parties to fold up and join the government. Keeping the government in check is great service to voters.
Dr Mokua is Executive Director, Loyola Centre for Media and Communications