Of IEBC's Sh41b request and our dalliance with absurdities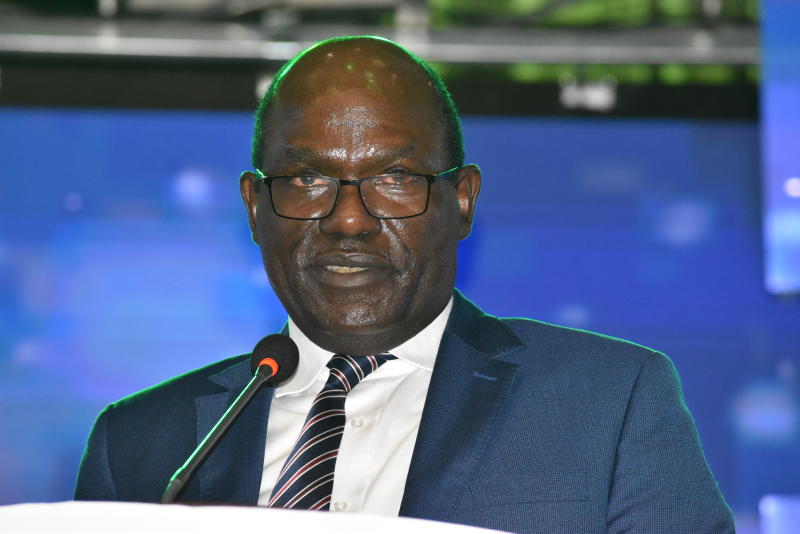 The Independent Electoral and Boundaries Commission (IEBC) tells us it will spend a whopping Sh41 billion to conduct the general election next year. It would have been helpful to have access to the budget breakdown if only to kill off any suspicions that the figure is considerably inflated.
Upfront, let us have our records straight. It is not just IEBC that is intending to spend unjustified figures, many ministries and county governments think the same and act the same. It is all about spending, spending and more spending. After all, "hii pesa sio ya mama yako", as we have been reminded in the past.
But, until we see the detailed proposed general election budget, we are at liberty to cast aspersions on the intent of spending such a huge amount to elect leaders who know very well that the country is running on huge debt. Meanwhile, millions of secondary and university students are living horrible lives as they struggle to raise schools fees while the poverty gap is ever widening.
Albert Camus, a journalist-cum-philosopher, is well known for his works on the absurdity of life. With advanced technology now at our disposal, why should we invest in so much paperwork? To preserve Mother Earth so that she can take care of us, we need to go paperless.
Instead, we are investing in massive destruction of forests somewhere in the world to print long lists of "also-runs" candidates and "top up presidential" aspirants. Camus will see this as absurdity -- just using money without considering alternatives.
The real reasons why it is absurd to spend Sh41 billion to conduct an election that could be way cheaper were we to be sensitive to the health of our nation are at least three.
Common good
First, being a capitalist society, the sense of the common good is very weak. As Kenyans, we have never really developed our sense of nationhood as you will find, say, in Nordic countries.
We are a little bit like strangers in a bus. Each individual knows their destination, but collectively, they only know the bus terminus. Without a strong bond of national connectedness, the high and mighty will continue to exploit opportunities to their personal good.
Second, we can no longer trust our institutions to do the right thing. It is a pity. The country suffers massive corruption as told by the government itself. At some point, the president said we lose S2 billion a day to cartels. Worse, we do not seem to have tackled this evil in any meaningful way. All we know is that it is very easy for law enforcers to bounce on small fellas attempting to copy what the masters have perfected.
It is possible that IEBC needs all that money. But how do we interrogate the need if we do not have details of the projected expenditure? Again, perhaps IEBC happens to do the usual absurdity at a wrong time when it is up for public scrutiny.
Other institutions do the same thing over and over without ever coming to the limelight. The Covid-19 monkey tenderpreneurs were probably unlucky to feature in the media.
Camus says that life is meaningless. We can lose hope. The only way to find meaning in life, he says, is endeavouring to make meaning from the absurdities of life. Here, the story of Sisyphus in the Greek mythology is very useful.
Sisyphus found meaning in life by pushing a huge stone up a mountain even though the stone would roll back before he gets it to the top. Because Sisyphus was determined, he found the meaning of his life in repeatedly pushing the stone.
We seem to be finding meaning in life in absurdities. Rather than looking for cheaper options to achieve the same goals, we are hell-bent "to push a stone up the mountain" as if that is all life is about. Seriously, we must stop living in bad faith.
Dr Mokua is executive director, Loyola Centre for Media and Communications