Come up with better ways of financing education sector
ELIAS MOKUA
By Elias Mokua | Jun 16th 2021 | 3 min read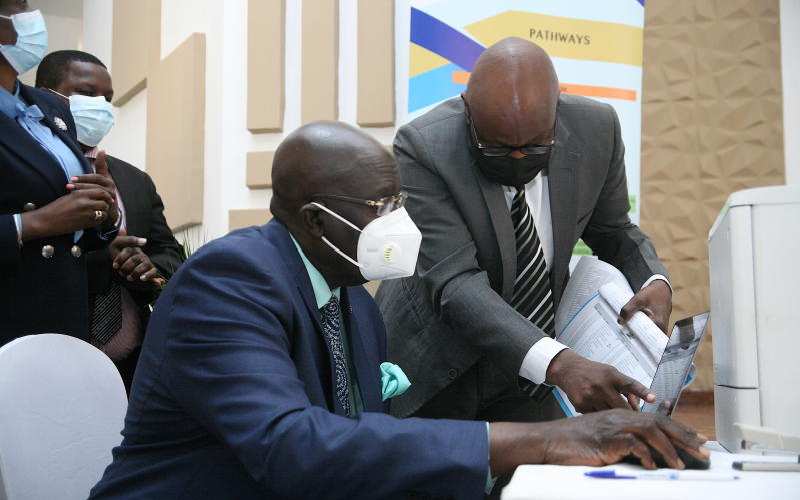 Easier said than done. Schools and universities want students to pay fees without fail. Much as the government keeps humming the well-meaning intention that no student should be sent home for lack of school fees, the reality on the ground is completely different.
Many parents are on the fringes of starving themselves to misery just to raise school fees. A number of university students are living a very strenuous life whereas university education should be a great moment of intellectual and social formation. A strained student will neither go beyond studying for exams nor find means for extra-curricula activities, which are equally important for self-discovery.
Going by the university entry requirement of C+, only about 20 per cent of KCSE students make it direct to university. That means a whole 80 per cent will have to consider other options for career pathways. On a generous scale, about 40 per cent will join diploma programmes and eventually find their way back to university for degree programmes.
Education is a basic requirement for meaningful development in all spheres of life. Whether a student makes it to university or not, a reasonable degree of education is critical. The goal should be that more students successfully complete diploma or first degree with minimal strain so that the education they receive is positively manifested in their way of thinking and contribution to nation-building. Therefore the government has an obligation to think beyond words and generate an education financial paradigm that is in tandem with current demands.
For a start, our operationalised economic blueprints will not achieve the government's Vision 2030. There is so much politicking at the expense of development, negatively impacting on the education sector. Education, a foundational pillar in development, is inadequately funded at all levels.
Hundreds of primary and secondary schools especially in rural areas are in deplorable conditions. Moreover, there is very little research funding in universities to enable global competitive learning. Besides, the facilities available in some universities do not reflect the seriousness with which university education should be embraced. To continue expecting education to play its role as a developmental pillar is hence myopic. There has to be a re-conceptualisation of how best to achieve maximum learning especially taking advantage of the ever-advancing education technology.
Second, if about half the country is either illiterate or semi-illiterate, given the compromised quality of education that has largely been reduced to passing exams and degree acquisition, the levels of political and social intolerance can only be expected to rise in the future. A few well-educated elite groups will have to control hungry and angry masses using brutal means. Economic stability will continue to be a contested agenda as inequalities brought about by imbalanced education provision will not have been adequately addressed by the education system itself. To overcome this challenge, the return of the diploma colleges in view of the evolving CBC is a welcome development. But these middle level and advanced diploma college must also be well supported by an enabling financial and policy environment.
Third, for us to maximise the talent in each child right from primary school to the highest level of learning a child is able to go, we must hold a candid conversation around financing education. I believe Kenyans are extremely creative to develop a totally new model of learning in which a majority of learners do not have to be held back from learning because they struggle to pay fees on time for quality education.
The point of departure for a transformative conversation in education is if adults can look at every child as a special being who needs the best education in order that the child provides the best services to fellow citizens later. There must be an attitude change on how we look at children for us to generate the best education that will grow development.
Dr Mokua is executive director, Loyola Centre for Media and Communications