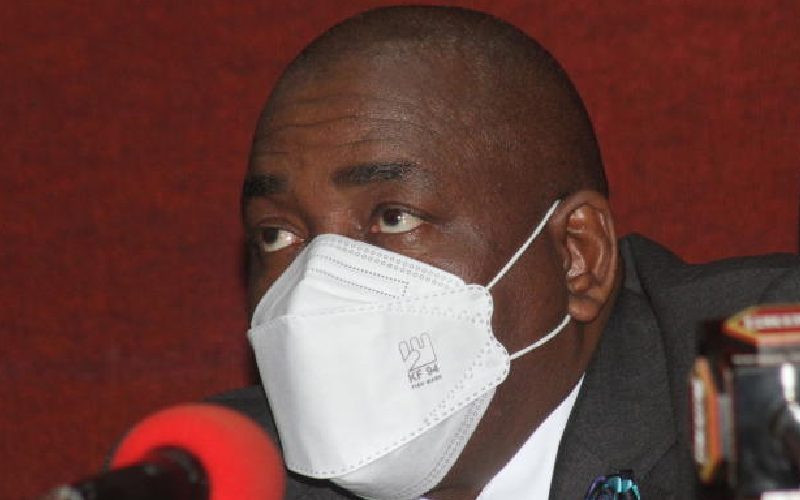 A row is looming at the national parent's body after a new faction started pushing for fresh elections.
This follows last year's High Court ruling that dismissed the current national representatives headed by Nicholas Maiyo.
Justice Anthony Mrima, in his judgment of February 3, 2021, ordered the Ministry of Education to hold fresh elections of National Parents Association (NPA) officials, noting the Maiyo-led team was illegally in office.
And now, a new faction­ cites another judgement by Justice Hedwig Ong'udi delivered on May 31, this year, that they claim also nullified Maiyo's election.
"The Court directed the National Elections Board (NEB) of the Association to conduct fresh elections within 45 days. We have therefore declared vacant the under-mentioned positions within the Association and call for elections on August 27, 2022, at a venue to be communicated separately to the delegate," said Moses Nthesi.
Nthesi, who is the chairman of the national election board of the new faction, also asks parents wishing to vie in various elective positions to submit their applications before August 15.
"Application forms will be obtained from the Board's Offices on payment of a non-refundable fee of Sh2500," said Nthesi in a notice seen by The Standard.
Maiyo, has, however, dismissed the faction, terming them masqueraders who are not part of their association.
"We came into being in light of the Basic Education Act, but those ones exist under the Societies Act. And so, we are two different entities. And in fact, there are so many parent associations in the country like them," said Maiyo.
Maiyo said that his association only represents public primary and secondary schools.
But in the notice, Nthesi says that they will also have representatives of parents in private schools, higher education and tertiary institutions.
Nthesi also says that his outfit will elect representatives of the special needs school's sub-sector and also primary, secondary and nursery schools.
"As you can see, we are different entities and we are cautioning them to stop dragging our names in court because we are not them and they are not us," said Maiyo.
Justice Mrima in the 2021 ruling said that there was no adequate public participation ahead of the elections as some parents were not accorded a chance to vote.