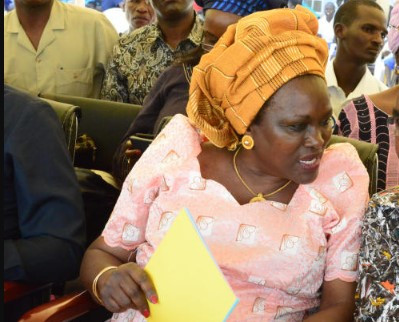 Kenyatta University is set to award Kristina Wambui Pratt, President Uhuru Kenyatta's sister, a doctorate.
Wambui will be conferred with a degree of Doctor of Humane Letters on July 22, 2022, during the institution's 51st graduation ceremony at the main campus along Thika road.
The university, in a notice published in the dailies, said the degree was in recognition of her commitment, passion, and distinguished service to People Living with Disabilities (PWDs), spanning over four decades.
"Her dedicated service to people living with disability began when she joined the Ministry of Education in 1975 and became the founding Director of the Department of Special Education. She was instrumental in establishing the Kenya Institute of Special Education (KISE) to train teachers in special needs education and also carry out research, perform functional assessments, and rehabilitation," KU noted.
She was in 1977 appointed the United Nations Educational, Scientific and Cultural Organization (UNESCO) ambassador for the visually impaired in Africa.
In 1979, Wambui was awarded the Kenya Society for the Mentally Handicapped award for her contribution and efforts toward the mentally handicapped in Kenya.
She would again in 1980 be recognised by then US President Jimmy Carter for her service to PWDs.
Wambui currently serves as the Chairperson of the National Fund for the Disabled of Kenya.
She is also a holder of the Elder of the Order of the Burning Spear (EBS) and Chief of the Order of the Burning Spear (CBS).
Wambui holds a Bachelor of Science degree in Special Education from Kutztown State University and a Masters in Educational Psychology from Leigh University, Pennsylvania, USA.
On Wednesday, President Uhuru Kenyatta awarded his nephew Jomo Gecaga and niece Nana Gecaga top State honors.
Jomo was awarded the third-class recognition of the highest honour in Kenya – the Order of the Golden Heart, while Nana was awarded the Elder of the Order of the Burning Spear (EBS).
Both Jomo and Nana Gecaga are children of President Uhuru Kenyatta's sister, Jeni Wambui Gecaga.