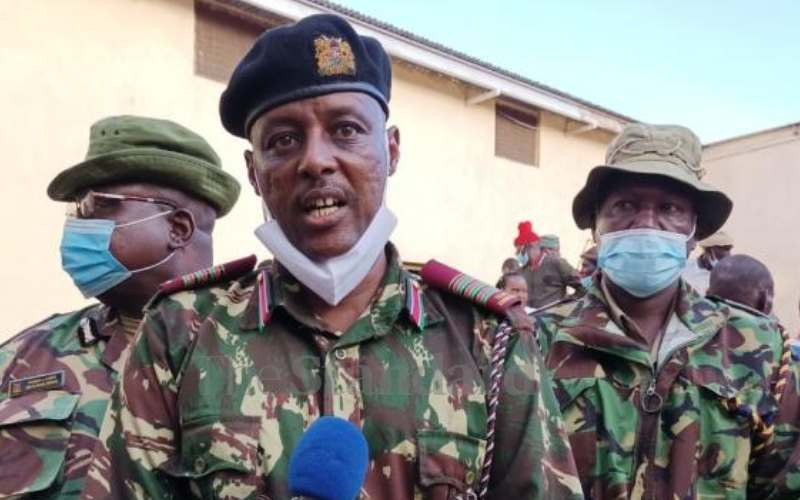 Baringo County Commissioner Abdirisack Jaldesa has called on families who fled their homes in Baringo North and South constituencies over insecurity to return so that children can resume learning.
Last term, some 800 children from six government schools failed to report to their respective learning institutions following banditry attacks that forced their families to flee to safer grounds.
As schools reopen today, the government is keen to ensure learning will resume at Sinoni Primary School, Arabal, Kapindasim, Kasiela, Chebinyiny and Tuiyotich secondary schools.
Yesterday, the administrator assured the parents of their security, stating that security agencies had restored calmness along Kerio Valley and Baringo South.
"We are trying to have those people who fled their homes in Baringo South and Baringo North return because the area is safe. They should return so that their children can go back to school," Jaldesa said.
Jaldesa said food will be distributed from next week to schools affected by banditry to motivate the learners.
He said the government was committed to also distributing food to the learners' parents.
Baringo South sub-county education director George Okeyo noted that the six schools had not opened over fear of insecurity.
Mr Okeyo said schools like Tuiyotich Secondary School had a big challenge in that teachers and students had failed to turn up completely.
He added that three other schools had been closed for the past five years due to bandit attacks.
A teacher from Sinoni Primary School who sought anonymity said that some schools reopened last term but no learner showed up.
He said he feared for his life, but hang around the school to avoid being sacked.
"Parents left with their children due to frequent attacks. I'm a local here and things seem to have calmed down, but we are not sure when the enemy will strike again."
The commissioner assured the teachers and learners that a security team will be manning the schools.