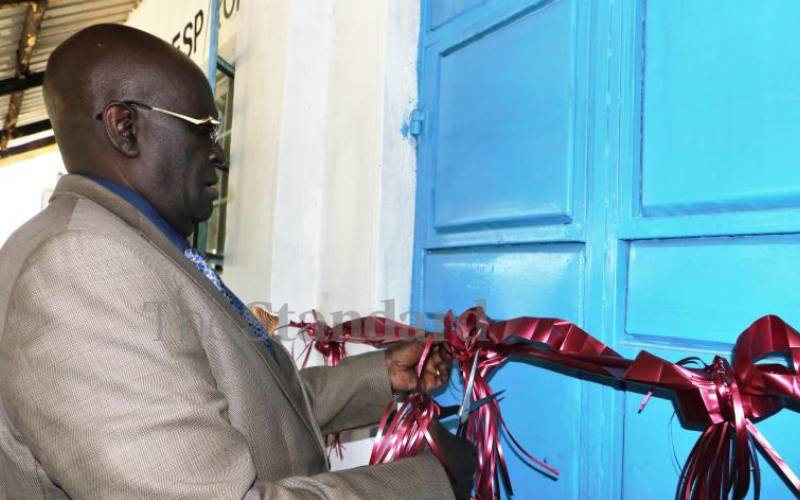 Contractors building Competency-Based Curriculum (CBC) classrooms in Western have been directed to complete the works before Sunday.
Education Cabinet Secretary Prof George Magoha said completion of the classrooms will facilitate smooth rollout of the transition from Grade Seven to Junior Secondary school.
Speaking in Bungoma during the commissioning of CBC classrooms at St Mathew ACK Secondary School, Prof Magoha said the county ought to have all the CBC classrooms ready in three days as earlier planned for the benefit of learners expected to report early next year.
The CS, who held an impromptu meeting with education stakeholders from Bungoma County, said they agreed to have the CBC classrooms project fast-tracked to beat the set deadline.
"We have agreed that contractors have up to Sunday to complete the works because a child in Bungoma is like any other child in this country. We shall not allow anyone to interfere with our noble objective of ensuring the children are given their rightful space," said Prof Magoha.
According to Prof Magoha, the decision was arrived at following the realisation that Bungoma was lagging behind, yet statistics show the CBC classrooms project was 100 per cent complete across the country.
Prof Magoha said there are 316 CBC classrooms in the county, "but the contractors are lazy and have not completed the construction works as envisaged."