University of Nairobi VC blames exams misconduct for poor KCSE results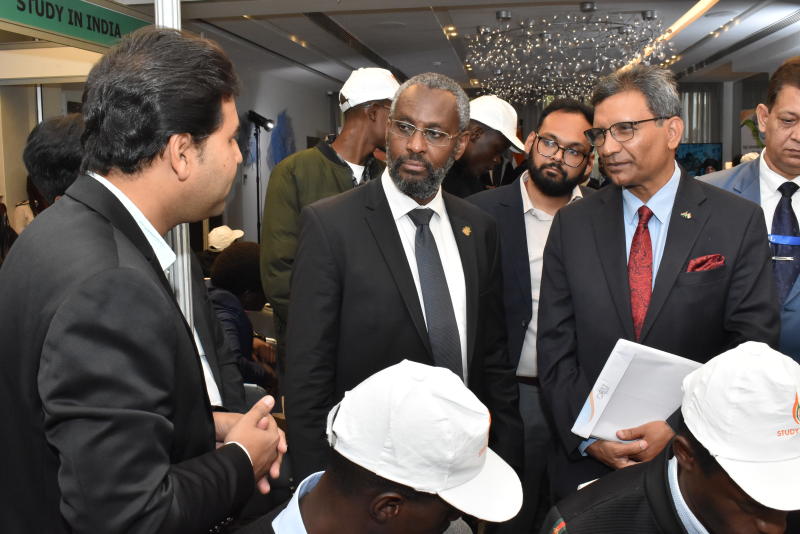 University of Nairobi Vice-Chancellor Stephen Kiama has linked poor KCSE results to mismanagement of examinations.
Prof Kiama yesterday termed the increase in the number of students scoring grade 'E' as "unrealistic" and questioned the drop in the number of those qualifying to join universities.
"This was never the case in recent years," said the VC during the Study in India fair hosted by the Indian High Commission in Nairobi.
"Those who are able to comprehend or follow through university education should be allowed to do so."
Prof Kiama noted that many bright students were missing opportunities of higher education.
"University education is an equaliser and so it is important to give our young children an equal opportunity to access undergraduate education," he said, adding that universities had the capacity required to admit more students.
Prof Kiama urged the Kenya National Examination Council to address the matter.
The two-day fair, which is the second since the first was held in 2020, aims to inform Kenyan students about the higher education opportunities available in India.
The country's High Commissioner to Kenya Virander Paul asked the public to take advantage of more than 140 Indian institutions of higher learning that are open to Kenyans.
"Education linkages between Kenya and India are not new. India has been a choice destination for Kenyan students, even before Kenya attained independence," Dr Paul said. "Facilities in India are expanding and are fully accessible to Kenya."
Seventeen Indian universities are participating in this year's fair, which also offers scholarship opportunities.
Prof Kiama said UoN was open to partnerships with Indian institutions.