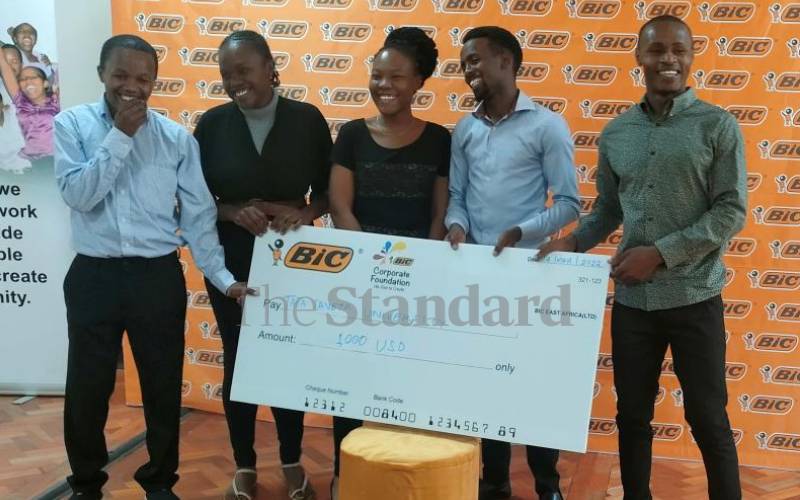 Taita Taveta University are the winners of this year's third edition of the BIC Education Challenge in Kenya with their project Tunza Mazingira that tackles an environment challenge through collecting and reusing plastic bottle to make ottoman poufs.
As the winners, Taita Taveta took home about Sh115,000. Moi University, with Somesha Dada project came second and won Sh69,000 while Kabarak University was placed third with Solar Powered Carbon Filter and pocketed Sh46,000.
The competition brought together teams of students from six leading universities who set out to come up with solutions to key challenges.
It was organised jointly by BIC East Africa and Enactus.
The six finalists, Taita Taveta, Kabarak, Moi, Kenyatta, Egerton and Jaramogi Oginga Odinga University of Science and Technology, were shortlisted from a total of 14 teams.
They were evaluated on the project's concept, market research, consumer needs, and possibility of execution.
Lacena Amanda, the Taita Taveta University lead student, said the win came as a shock.
"You got to know the competition was tough by seeing how teams presented their projects," she said.
"They were thorough. They had done their homework well. But we won. I am very excited."
Amanda said by collecting and reusing plastic bottles, the project reduces the carbon output in the environment hence reducing global warming.