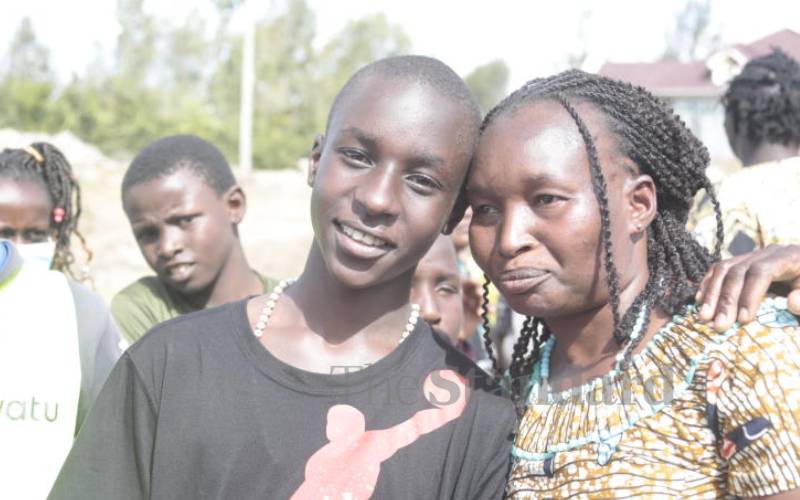 The top candidate in the Kenya Certificate of Primary Education (KCPE) exam Magata Bruce Mackenzie hopes to join Alliance High School.
Mackenzie scored 428 marks out of the possible 500.
Mackenzie who spoke at their home in Greensview estate in Rangau village in Ongata Rongai, Kajiado County said he wants to join Alliance because it is high performing.
Mackenzie, who went to Gilgil Hills Academy in Nakuru County, said he wants to pursue Robotics Engineering in future.
"Because the way it works is just interesting" said Mackenzie, adding that the only challenge he had during the exams was a cold.
According to Mackenzie, he did not expect to get such high marks.
"I am so happy to be declared the top student. I expected to pass but did not expect to be the best candidate countrywide," he said.
He urged other pupils who might not have met their expectations to continue to trust in God for better results next time.
He thanked God first, and his teachers for their efforts to ensure that he did well.
His mother, Brenda Makori, was happy with his performance.
The Standard found the family and neighbours singing as they celebrated Mckenzie's sterling performance.
"I had expected that he would perform well, but not to this extent. I had expected at least 400 marks because he has never scored below that. When I received the news, I was overjoyed and was unable to speak. But now I am relaxed. I give all the glory to God," said Ms Makori.
She advised parents whose children had performed below their expectations to encourage them.
"There are no bad results. Parents should encourage their children to do better next time," she added.
Mackenzie was among 14 top candidates who scored between 428 and 425.
He took first position with 428 marks, Ashley Kerubo came second with 427 marks.
Six of the top pupils scored 426 marks, and the other six 425 marks.