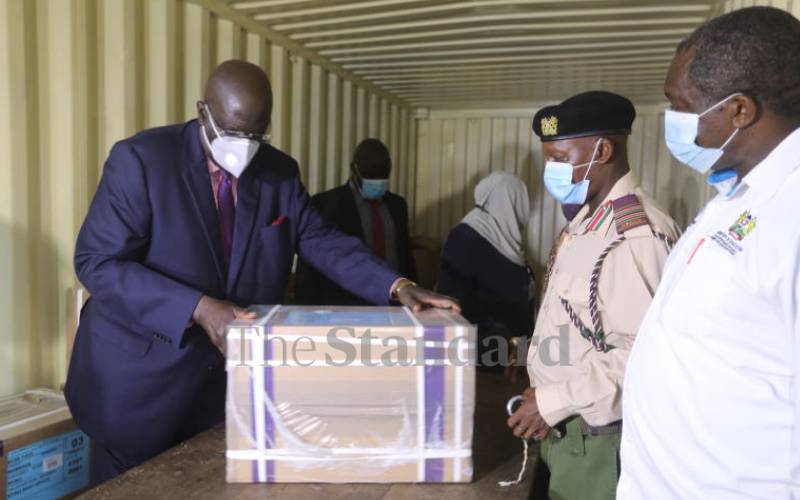 Education CS Prof George Magoha has proposed a raft of measures aimed at getting the cash-strapped Egerton University back on its feet.
Operations at the university resumed on March 4 the lecturers called off their strike that had lasted nearly four months, as the institution grappled with an over Sh6.1 billion hole in its budget.
The CS, in response to queries from the Departmental Committee on Education and Research at the National Assembly, said the university was struggling with unpaid salaries and unremitted deductions.
"Egerton owes its workers an accumulated deferred pay amounting to Sh411 million. The staff are demanding full implementation of 2017/2021 CBA and full payment of statutory and third party deductions of up to November 2021, totalling to Sh4.3 billion," said Prof Magoha.
Trouble began in 2017 when the university underquoted its enrolment through Kenya Universities and Colleges Placement Service.
This led to underfunding of 3,822 students by nearly Sh1 billion, an amount that was reportedly channelled to another public university.
Prof Magoha said the ministry had been informed on the matter and the university had made an appeal for the release of Sh935.2 million due to the underfunded students in the 2018/2019 financial year.
"These funds could have reduced the problem. The ministry has written to the National Treasury with a request for the unremitted monies to be released to Egerton University," he said.
He added that the challenge worsened after the government, since 2017, slashed the university's allocation from Sh2.8 billion to Sh2.5 billion.
"The period coincided with a decline in student numbers."