Parents urged to embrace TVET courses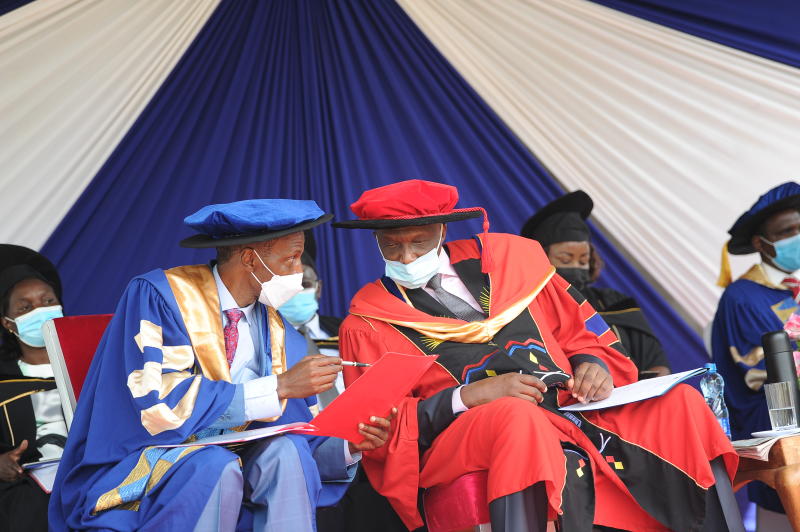 Parents have been challenged to champion Technical and Vocational Education and Training (TVET) courses to help their children acquire relevant skills favourable to the local and international labour markets.
Mt Kenya University Vice Chancellor Deogratius Jaganyi said technical training plays a vital role in strengthening the country's economy.
He said parents should now focus more on courses offered in vocational training centres.
Speaking during the inaugural graduation ceremony at Equip Africa College of Medical and Health Sciences in Kitale, Prof Jaganyi argued that technical and vocational training holds the answer to economic challenges such as unemployment. During the ceremony, 193 graduands were awarded certificates and diplomas.
Prof Jaganyi said technical training will help Kenya achieve the Big Four Agenda as well as the Vision 2030 goals.
"The strength and future of a country's economy depends on two major factors, skills of its manpower and production which comes from it. This can only be achieved through TVET, as it is the masterpiece to alleviate poverty and usher in growth," he said.
The college opened its doors three years ago, and has since attracted students from as far as South Sudan and Uganda.
The college recently received a Sh1 billion cash injection from the Mt Kenya University Foundation to upgrade its infrastructure.
MKU chairman Simon Gicharu yesterday told The Standard that the funds had helped the institution build world-class science and clinical skills laboratories, a well-stocked library, an ultra-modern ICT centre and hostels.