ECDE college might close over high entry mark, few students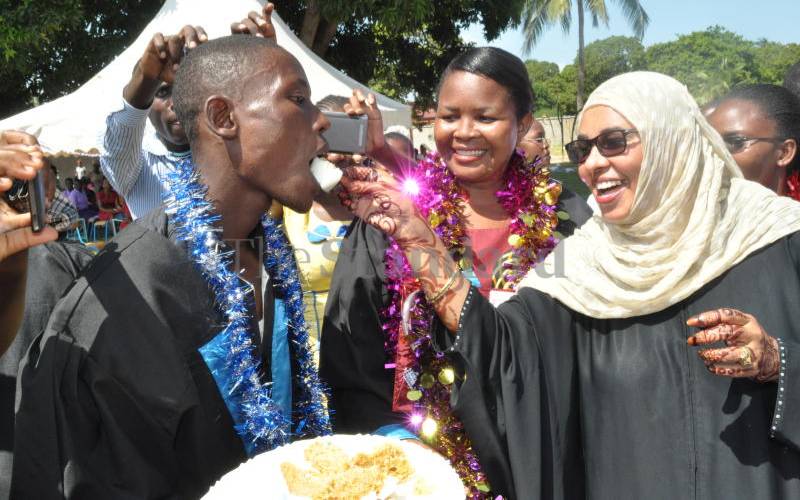 An Early Child Development Education (ECDE) institution in Kilifi county is on the verge of shutting down as a result of the government decision to raise the entry mean grade to C (plain).
Kilifi District Centre for Early Childhood Education Chief Principal Ntondwe Walakisa said the college's predicament has been compounded by the refusal of county governments in the Coast region to recognise its certificates.
He said the institution is on its deathbed and that if local leaders fail to act, then it will suffer the same fate as those in Kwale and Mombasa which died many years ago.
"One of the reasons why the institution faces closure is that the county does not recognise diploma teachers who graduate from this institution," he said.
Speaking at Kilifi Resource Centre during its 34th graduation ceremony, area Woman Representative Gertrude Mbeyu decried the situation, noting the facility was built using taxpayers' money.
"This is my baby project. I personally built this institution after seeing the need when I was the area MCA from 2013 to 2017 after several years of seeking opportunities in Kilifi town and other areas for many years," she said.
She asked Education Cabinet Secretary Prof George Magoha to elevate it to a teachers training college following the revision of the entry grades.
Area MCA John Mwamtsi said he will table a motion in the County Assembly, and seek support to save the institution.
Kilifi ECDE Director Donald Kahindi challenged the graduates to be innovative, saying the world had become very competitive.
"Today is the end of certificate courses for ECDE teachers but on the other hand the opening door of diploma courses which has a higher starting salary scale for you, as pioneer students make sure you immediately enroll for the diploma course to be on the upper hand," said Kahindi.