School teacher lands global royal award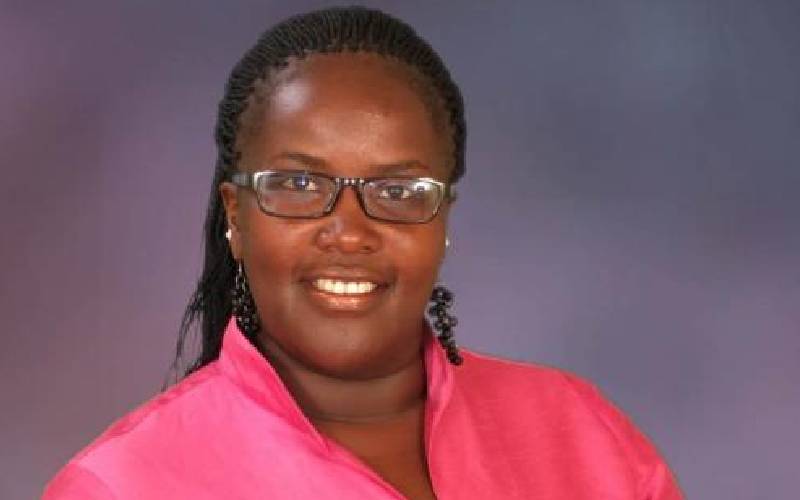 A Kenyan high school teacher has been awarded a royal international award for her volunteer work in prisons and for encouraging youth to embrace volunteerism.
Esther Mureke-Kuria was recognised as one of a select group of 100 people worldwide for their outstanding support to youth through The Duke of Edinburgh's International Award known locally as The President's Award.
Kuria has a career spanning more than a decade, and is currently a German and English languages teacher at Nyeri High School.
In June 2010, she initiated a mentorship programme between Nyeri High School students and pupils of Mathari primary school.
The programme involved her students visiting the primary school every Friday at 4pm to teach pupils in classes five to eight.
"The programmes bore fruit because in 2012, the first-ever Mathari primary school pupil Daniel Kamunya joined Nyeri High School. This was historic because no other pupil from the school had merited to be admitted to Nyeri High School," Kuria explained.
"I have a heart for the community and bettering lives of people; most importantly my students. I have initiated many successful community projects, the most recent being high school students teaching inmates at the King'ong'o Maximum Prison in Nyeri," she said.
Kuria also volunteered to teach German to inmates at the prison.
She established the Prison volunteer service between Nyeri High School and King'ong'o Prison in June 2011, making it the only school permitted by the Commissioner of Prisons to visit and volunteer at a maximum prison in Kenya.
The Duke of Edinburgh's International Award is a global, non-formal education framework which challenges young people to develop new skills, get physically active, learn teamwork and leadership through adventurous journeys and volunteering within their community.
It was founded by the late Prince Philip, Duke of Edinburgh in 1956, in conjunction with German educationalist Kurt Hahn.
A press statement from the award office stated: "This year to mark the centenary of HRH The Prince Philip, Duke of Edinburgh, the Award he founded is celebrating some of its most inspiring volunteers."
The President's Award-Kenya CEO Nellie Munala commended Ms Kuria for demonstrating self-determination that served her immediate community.