A first degree takes four years, but Dr Ponge got his after 16 years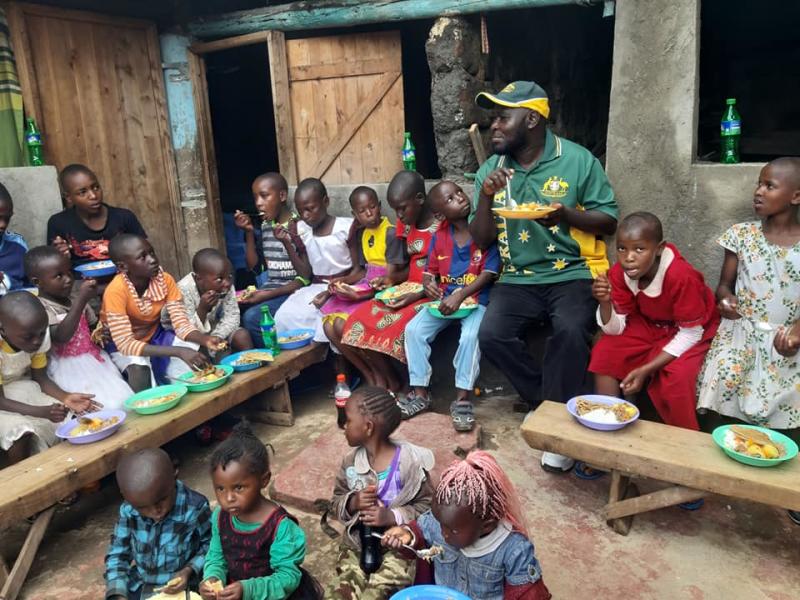 Fast-forward to the year 2000, and I had been home for nearly eight years after being expelled from the university. I had been drinking hard to try and drown my frustrations.
Then God brought my nephew, Abdulwahid Frank Oyoo, who had come home to bury his grandfather. Frank insisted that he could not leave his uncle in such a sorry state. His mother, Carolyne Achieng' Oyoo, gave her okay to have me brought to Nairobi. Frank taught me about the Islamic faith and reverted me to the religion. That was the starting point of my transformation.
He took me to the Markaz Dar-ul-Irshaad Muslim Reverts Centre in Nguluni, Kangundo, and placed me in the good hands of Sheikh Mohammed Yunus, Sheikh Abdulaziz Maalim Mohammed and Sheikh Mohammed Kassim. I do not want to imagine what I would be by now if this turn of events had not happened in my life. I would be long dead.
I was re-admitted to campus in 2003. I was in class with students who were in Class Two when I joined the university way in 1990. But I was true to my newfound faith - wearing a heavy beard and trousers that dared not touch my feet. When Sonu elections were called in 2005, I presented my candidature. People wondered where I had come from…were lecturers now vying for Sonu positions?
I did not have money for campaigns, unlike other candidates who were being funded by politicians. One candidate approached me with the promise of taking me to a popular politician who would fund our campaign.
I rejected his overtures because I'd heard about his 'jackpotting' tendencies and knew he'd clean me out in the process. So he got annoyed and convened the Luo Council of Elders to disown me on the basis that I did not respect the elders. He sponsored three other Luo candidates in addition to the Elders' favourite, Washington Mak'Odingo.
I was vying for the position of Accommodation, Catering and Health, which is an executive post. I received funding from former classmates like Mkawasi Mcharo and Joseph Odima, who were in the US, and Moses Kuria (Gatundu South MP) and Philip Ndambuki Muriuki, who was working in Saudi Arabia. And that is why I sponsor student leaders during their campaigns to 'rudisha mkono'.
My campaign strategy bordered on a 'scorched-earth policy' - that of 'siafu'. My opponents were running scared. One of them hired goons to cause mayhem in 'box' - the women's hostel - and have it blamed on me.
But even before we were nominated, I had got some intel that another opponent had hired some thugs to make sure that I would not submit my nomination papers. The plan was for goons to carry me shoulder-high and confiscate my identification documents and a list of signatures.
Come nomination day, I walked alone but I had given my documents to Steve Owino Imbuye, Benard Onyango Aginga and Simon Oteko. When I got to Parklands Campus, I was mobbed and those ruffians searched me but they did not find anything on me.
I made it to Sheria Hall and the three friends handed me my documents. I did not address a single kamukunji but went around the campuses trying to undo the damage done. I put up my posters with the support of only one man, Is-Haaq Haroun.
On election day, my chief campaign agent at the tallying centre was Nick Obura who had faith in me and did the job without asking for a single coin. After casting my vote, I travelled to Siaya that evening. The following morning, Nick called to ask me to join him in Taifa Hall (he still thought I was in Hall 9) because I had won by an overwhelming majority.
I returned to the city in time for the swearing-in ceremony where the students insisted that I speak before the chairman, Nemwel Machuki, and secretary-general, Sila Collins. As I read my acceptance speech to the charged crowd, I could see that then Vice-Chancellor Prof George Magoha, looked shaken.
There is a difference between activism and leadership. Activism ends at the point of electoral victory and what goes beyond that is leadership. I did my best and became friends with Prof Magoha. I had finally realised my desires to serve the students. All dreams are valid.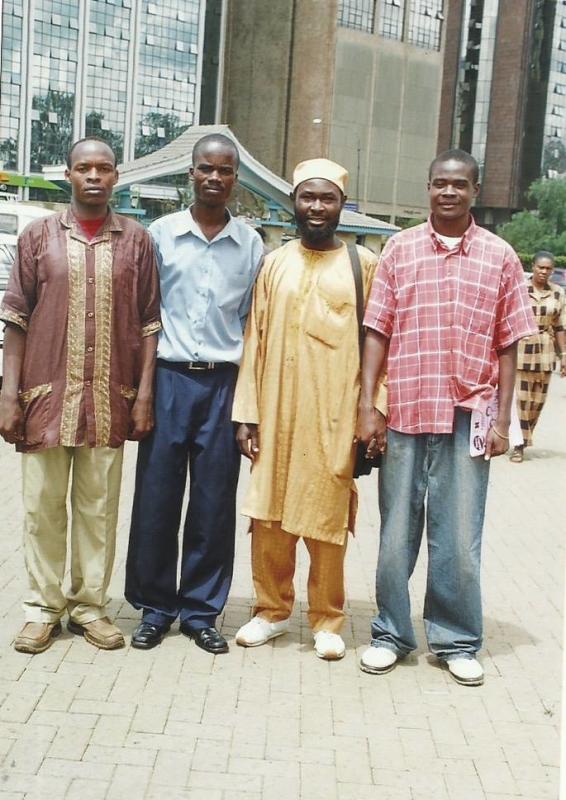 I finished my first degree on December 4, 2006. A Bachelor of Arts with a double major in Literature and Philosophy. I did it in style, too, earning a First Class Honours - what Prof Ochieng' Orwenjo would call summa cum laude.
We even joked with Kingwa Kamencu that we should have been given a different category of First Class because you cannot mix the First Class of 90 per cent with one of 70 per cent. But that was just the joke that it was. As we say in the noble faith, "Whomsoever God guides, there is none who can misguide, and whomsoever God leaves to be misguided, there is none who can guide!"
Back for Masters at UoN
I was back at the university in September 2007 to pursue a Masters of Arts degree in Development Studies. Prof Charles Odidi Okidi (RIP), who knew my undergraduate academic journey, joked: "Ponge, it took you 16 years to complete a Bachelor's degree... at IDS, it will take you 32 years to complete the Master's degree!"
I graduated on December 4, 2009. I had to remind Prof Okidi of this on the day that he was retiring, and the IDS members organised a farewell party for him at the UoN Towers. Kudos to my supervisors, Prof Njuguna Ng'ethe and Dr Rachel Musyoki for guiding me successfully.
As I was pursuing my Masters in 2008, a vacancy arose for an assistant halls administrator. I applied for the position and was employed at the Students Welfare Authority (SWA). I was in familiar territory after having worked as the Sonu accommodation secretary. I was keen to clean up the system from inside out, and it was at SWA that I came face to face with the deeply entrenched corruption.
We were earning a meagre salary of Sh45,000 but some of my colleagues led ostentatious lifestyles and drove flashy vehicles. They supplemented their salaries by being paid for rooms that had been mislabelled as uninhabitable in the system. So if they blocked 20 rooms occupied by two students and each paid Sh3,000, the university would lose Sh120,000 every month.
When I asked the custodians for keys to the rooms, none were available. One evening I remained in the office until 8pm, then I called a security officer to accompany me to inspect the 'uninhabitable' rooms. To my shock, I found they were occupied by medical students.
When I asked for payment receipts, they said they were paying individual SWA staff. I asked them to state the same in writing and wrote a memo to my immediate boss, Prof Walter Onyango (RIP). He was shocked. As we pursued the matter further, there was pushback and I was even asked, "APC, look at your letter of appointment again. Did it include being an investigator as your terms of reference?"
I was moved to the Parklands Law School in the same capacity. It was the same game at Parklands. Twenty rooms were blocked and students paying cash to individuals. I wrote to my supervisor and she ignored my concerns.
I wrote to the unit manager and he told me, "Ponge, I have been a manager in Parklands for the past three years. I have been working with the Halls Officer for this long and we have never had issues about rooms marked RED. You can't come to Parklands and after two months you want to teach me how to manage a unit."
I felt deflated and helpless. But having reached the point of no return, I wrote a five-page letter to the vice-chancellor highlighting the rot at Parklands and Mamlaka. As protocol demands, the VC forwarded the letter to his juniors for action. During a strategic management meeting, my boss demanded that I withdraw the letter and apologise. I refused and walked out in protest. The student leaders, including Nick Korir (current Lang'ata MP) also demanded that I withdraw and apologise. But I stood my ground. Sonu officials missed their allowance on that day because there was no meeting.
My contract with SWA was for one year. When the time came to renew it, I had to go back to the same people I had reported to the VC. My boss asked me in mother tongue, "APC, I thought you had reached the end. So you could also come back to me to look for a signature?" It was painful but that is how I lost my job as a halls administrator. But I learned a lesson. Corruption fights back hard. But when one door is closed, God opens a window. With my contract terminated, I was able to finish my Master's degree in two years. And I walked out of the hostel's department with my head held high.
After being shown the door at SWA, I survived on an Sh10,000 stipend from the Ryoichi Sasakawa Young Leaders Fellowship Fund. When I finished my Master's, I got a call in January 2010 from my former supervisor, Prof Ng'ethe. "Hello, Ponge. I taught you how to think. Can you think?" I told him I could think and he directed me to his office at the Institute of Policy Analysis and Research (IPAR) at Norfolk Towers. IPAR boasted of being the oldest think-tank in Kenya.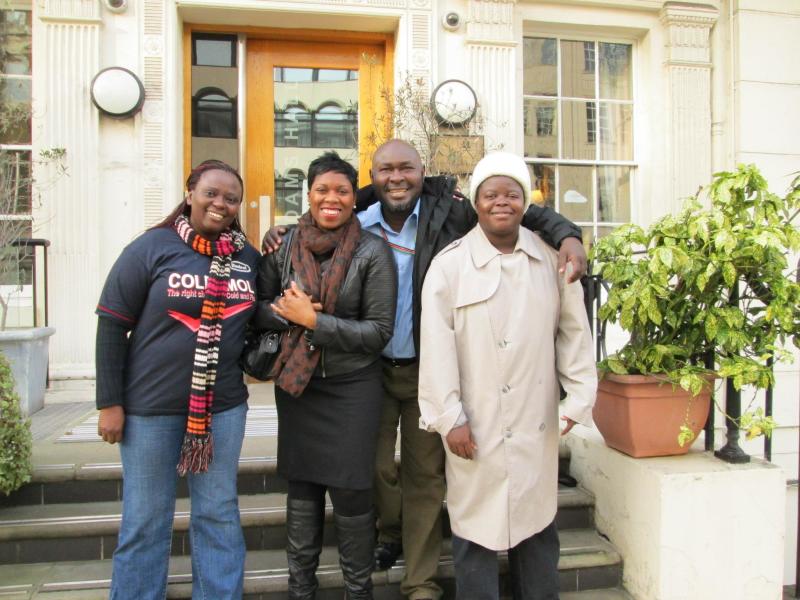 I was hired as an intern but earned double what I used to be paid at the university. After three months at IPAR, a job opportunity arose and being an insider I stood a good chance. It was a competitive process but I emerged top of the pack. That is how I got my first six-digit salary. I was also mentored by policy greats like our board chairman, Prof Shem Migot-Adholla. As fate would have it, after three years at IPAR, funding for the programme I was running ended and I now served as an associate fellow, only called to work and paid on specific deliverables.
While still at IPAR, Prof Ng'ethe had told me that I belonged in the world of academia and think tanks. He was so considerate that he allowed me a whole day off so I could go and teach at the Jomo Kenyatta University of Agriculture and Technology and later at the Catholic University of Eastern Africa - jobs that boosted my career. My boss also allowed me to represent him in international conferences and meetings. This raised my morale and through the exposure, I was able to establish networks in the global evaluation community; networks that continue to be helpful to date in my evaluation consultancy.
I visited Mexico, Japan, the United Kingdom, Rwanda, Burundi, Tanzania, Uganda, Zambia and South Africa. I was made the Special Rapporteur of the Eastern Africa Think Tank Network, by virtue of being the representative of the IPAR executive director. This has opened more doors for me through Prof Ng'ethe's mentorship.
Second Master's Degree in London
As I was working at IPAR, I became interested in looking at projects through a gender lens. I was specifically concerned by the apparent over-concentration of programmatic support addressing issues of the girl child and no attention being given to the boy-child. This is what prompted me to go to Kenyatta University, with a view to registering for a PhD in Gender and Development Studies. But I was turned away because my Master's did not have an element of gender, save as an integrated topic.
I was disappointed, but I didn't give up. I stumbled upon an advert about a joint scholarship by the Aga Khan Foundation and the Commonwealth Scholarships Commission, on the deadline of the applications. I had to quickly assemble my application documents to beat the deadline. Luckily, I was among the students who were selected for the scholarship. That is how I ended up studying for a second Masters degree in Education, Gender and International Development at the Institute of Education at the University of London. I joined in September 2011, finished my studies in November 2013 and graduated on April 30, 2014.
After I had submitted my final thesis to the University of London in September 2013, I came with a notification letter and based on the strength of that, Kenyatta University agreed to admit me to pursue a Doctor of Philosophy in Gender and Development Studies. It had been a tough journey with many ups and downs. I soon came to realise that PhD is not for the faint-hearted.
At times I would come out of the defence rooms discouraged. The lecturers would ask questions that reduced you to zero and you started wondering whether you had actually studied anything in life.
At one point when I had compiled the final project proposal after three years of study work, an academic reader asked me after my presentation, "Ponge, let me get this right. Did you say this is a complete proposal or your concept note?" I got so mad. This was a document that I had worked on for three years, guided by my two able supervisors, and here was someone asking if it was my initial concept note. I felt bad and lost hope. I went to my lead supervisor, Prof Catherine Mwihaki Ndungo and told her I wanted to quit. She is the one who encouraged me to soldier on.
After my proposal had been approved and I was allowed to go to the field for data collection, I could now be allocated units to teach in the department. In August 2016, the department chair, who was also my second supervisor, Dr Mildred Jennifer Lodiaga, gave me a teaching position as an adjunct faculty.
I forgot to mention that after my job at IPAR ended, I established a private think tank through which I have been conducting policy research as well as consultancies in the area of evaluation of social interventions. I have been teaching at Kenyatta University while also working as a consultant. In between, I have also taught Development Studies at Kisii University and supervised Masters students in Monitoring and Evaluation at the Africa Nazarene University.
It is through my part-time teaching that I have come face-to-face with the tragedy that faces part-time lecturers. It is terrible. I taught in one of the universities from 2014 to 2018 and was only paid for teaching one semester. I even forgot about the rest of the money.
It is desperation teaching as a part-timer but I teach because it is my passion, my calling. I don't teach for the money because if I compare what I get from teaching in a whole semester, it is equivalent to a two-day consultancy assignment payment. But this is not to forget the demanding nature of teaching that involves research, setting examinations, preparing marking schemes, setting assessment tests and marking the CATs. Sometimes it takes you four days to mark CATs but you will not be paid for a single day. So you can see what we go through.
After seven years of back-and-forth with my supervisors, I was allowed to present my thesis to the graduate school. Before this, I had the privilege of sharing my findings at four different international conferences namely: the Canadian Evaluation Society Conference 2017 in Vancouver, Canada; American Evaluation Association Conference 2017 in Washington DC; International Development Evaluation Association Global Assembly 2017 in Guanajuato, Mexico, and at the Canadian Evaluation Society Conference 2019 in Halifax, Canada.
Presented my doctoral thesis
I presented my thesis and was asked to make some corrections under the guidance of a third supervisor, called the overseer. My final thesis was accepted for graduation. Two things happened to me towards the end of my doctoral studies. My second supervisor, who had been battling cancer for two years, was bed-ridden. She signed my thesis as her last official assignment on April 21, 2021, exactly 65 days before she died on June 25. I had to request all the participants during the dissemination workshop to observe a minute of silence in her honour.
Secondly, my overseer, Prof Fatuma Nyaguthii Chege, was appointed Principal Secretary in charge of curriculum reforms and implementation. Her last assignment at Kenyatta University was signing my Doctoral Thesis Certificate of Corrections that signalled official acceptance of the thesis for graduation. I finally graduated on July 23.
That has been my journey. The path I have trodden to reach the climax of my studies has been a rough one. I share this story as a celebration of my academic achievements. Now I can settle to work. I could not have reached this point in my life if it were not for the mercy and grace of the Almighty.
Many of my closest friends have passed on. I am not special. I could have gone as well. But maybe, just maybe, the Almighty had a purpose for me in this life. This is a lesson on never losing hope and to always have a vision and focus, have determination and ready to persevere against all odds.