Universities barred from raising fees as court says decision illegal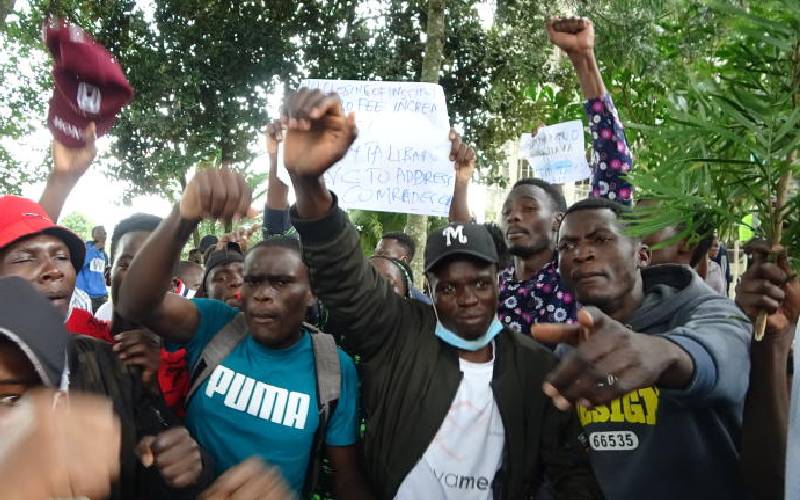 The High Court has scuttled plans to increase fees for an estimated 537,000 students in public universities.
The court also declared as unconstitutional a new funding formula, which was to be adopted by universities in determining how much students pursuing certain courses were to be charged.
Justice Anthony Mrima found that the criteria was in violation of the Constitution for lack of adequate public participation.
The Kenya Medical Pharmacists and Dentists Union (KMPDU) had challenged the introduction of new fees by the University of Nairobi, which was to take effect in August when first year students reported.
The union sought to bar the institution and the Universities Funding Board (UFB) from effecting new fees based on the new Differentiated Unit Cost (DUC).
"A declaration is hereby issued that the implementation of the maximum Differentiated Unit Cost criteria by the first respondent (university) through the handbook of fees payment is unconstitutional and null and void ab initio," read the ruling delivered on Friday.
The university had already adopted the formula as prepared by the UFB. In its new regulations and policies, the board had settled for July 1 as the official rollout date for the DUC.
KMPDU filed the petition on July 28, arguing that the new formula violates the Constitution. Among other issues, the union opposed the decision by the university to publish the DUC and the handbook by the UFB which contravened the principles of openness and accountability, including public participation in financial matters as required by Article 201(a) of the Constitution.
However, the respondents argued that the Vice Chancellor's Committee, the University Of Nairobi Fees Revision Committee, University Executive Management Board, University Deans Committee and the University Senate held consultative meetings, considered and approved the fee changes.