Agency wants ministry to fully fund teachers' training on CBC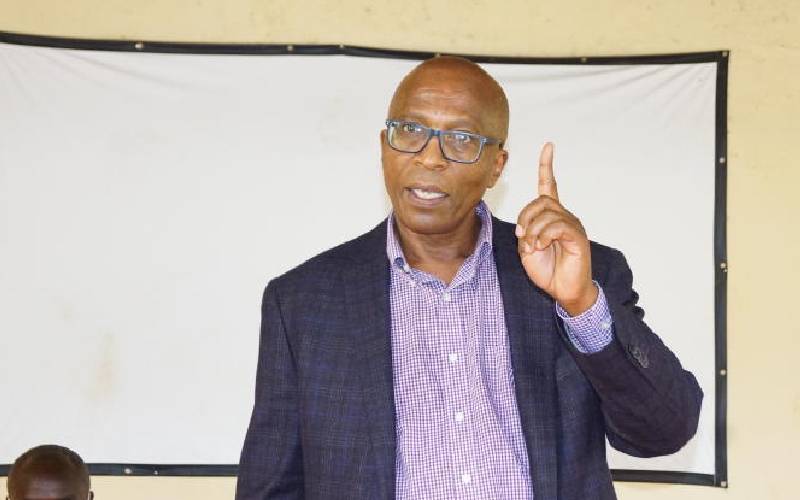 The Kenya National Innovation Agency wants the Ministry of Education to shoulder the cost of training teachers on the Competence-Based Curriculum.
Speaking at St Anatole Nyanchonori Secondary School in Nyamira at the weekend, the agency chairman Reuben Marwanga urged the government to demonstrate the strengths of CBC to key stakeholders.
The chairman was reacting to a recent announcement by the government that teachers should shoulder their costs of refresher training on the CBC model.
Marwanga used the school, which lacks lab facilities and is struggling financially, to illustrate the gap in government funding to learning institutions. "A school like this needs lump-sum funding to roll out CBC. Unfortunately, there is no favourable policy to that effect," he said.
"The government, in its efforts, has made CBC look like a huge burden to teachers and parents," Prof Marwanga said, adding that the country had borrowed heavily from the countries where CBC works, a reason why some stakeholders were jittery.
"CBC is the best thing for our country. But because of the implementation model, it has not been given the right approach. For example, the government never involved all stakeholders when it wanted to roll out the model," Marwanga said.
According to Marwanga, more reforms are needed to ensure a smooth implementation. "We need to realise that a lot needs to be done if indeed we want to make it fully acceptable," he said.
Marwanga said among the recommendations that could help the country steer the new academic system included proper training of implementors, fully involving key stakeholders and providing enough funding towards implementation.
"When the State tells teachers to train at their expenses, it is untenable, especially owing to the current poor remuneration of teachers. How do you expect a teacher earning Sh20,000 to sponsor their training? This is harassment to the workforce," Marwanga said.