Masinde Muliro University's top administration, including VC, announced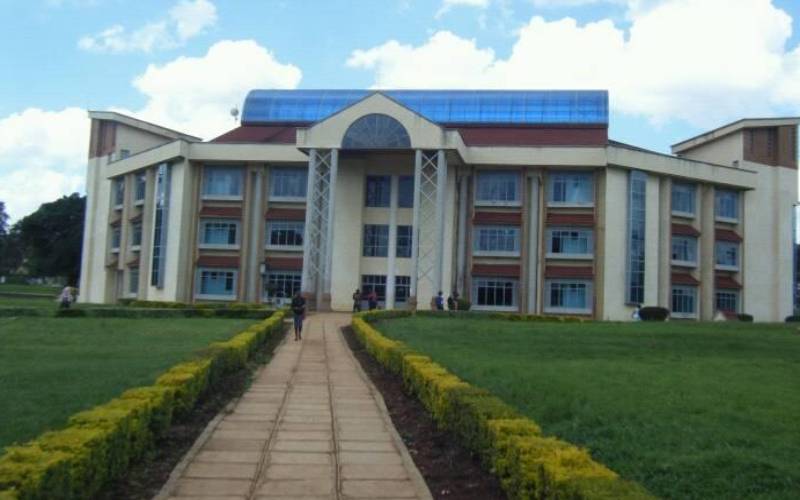 Solomon Shibairo has been appointed as the Vice-Chancellor of Masinde Muliro University of Science and Technology (MMUST) after two years of holding the position in an acting capacity.
The University Council said on Thursday that Prof. Shibairo's appointment has been ratified by the Public Service Commission (PSC).
Also confirmed to top management positions, are Prof. John Kuria Thuo, who takes over as the Deputy Vice-Chancellor (Administration and Finance) and Prof. Charles Mutai, who becomes the Deputy Vice-Chancellor (DVC) in charge of Planning, Research and Innovation.
Prof. Thuo, the new finance boss, joins MMUST from Gretsa University, where he served as the Vice-Chancellor. Prof. Mutai, the new research and innovation chief, on the other hand, had been acting as the DVC in charge of Administration and Finance at MMUST.
Another senior scholar appointed to top administrative position, is Prof. Hussein Golicha, who takes over as the Deputy Vice-Chancellor in charge of Academic and Student Affairs. Golicha formerly served, in an acting capacity, as the DVC (Academic Affairs) at the Garissa University.
"We congratulate our new managers, and wish them well as they embark on their duties," Dr. Lydia Anyonje, the Corporate Communications and Marketing Director at MMUST, said in a memo to all students and staff members.