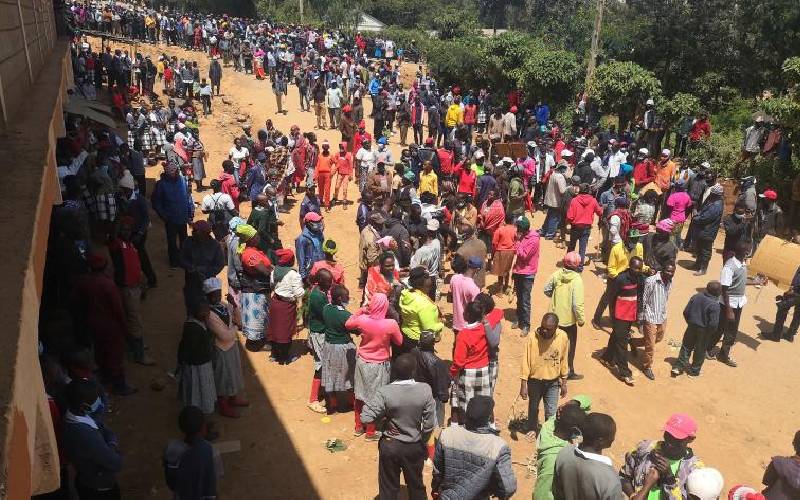 Jane Wanjiku, 15, was anxiously waiting for Monday, August 1, when she was to join Form One at Ndindika Secondary School in Laikipia West.
Her parents had paid school fees and she was ready to be admitted at the institution located three kilometres from her home.
But luck was, however, not on her side as parents were withdrawing their children due to insecurity in the region. So far, three people have been killed in the last week.
"We found the school gate closed. The watchman advised us to return home until the situation is contained," she said.
Her mother Gladys Wanjiru said she had not been aware of the situation and expected her daughter to be admitted.
Just like Wanjiku, the fate of more than 200 other learners who were to join Form One at Ndindika and Kabati secondary schools is still unknown.
The two schools are among eight others that have been closed in the area.
They include Ndindika Primary School, Kabati Primary School, Mbogoini Primary School, Wangwaci Primary School and Mirango Primary.
According to Jackson Thangei, the executive secretary of Laikipia County Kenya National Union of Teachers, more than 1,000 learners from the area have been affected.
Laikipia Governor Ndiritu Muriithi has called for a lasting solution to the matter.
Yesterday, Rift Valley Regional Commissioner George Natembeya directed parents to return their children to school.
"There is no school that has been attacked and I wonder why parents are not taking their children to school. Chiefs should ensure learners are back in schools," Natembeya said.
He said security personnel would be deployed in the affected learning institutions.
At least 20 police officers are deployed to man each school daily.
In Baringo County, Mukutani Secondary School remained closed while few learners had reported to Mukutani Primary.
"Not even a single learner has reported to Mukutani Secondary School. Tension is high in the region," said Lecher.
The Standard has established that families are camping at Kenya Forest Services and others at police camps for fear of being attacked.
In Arabal area, Kapindasum Primary School also remained closed, with reports that learners had transferred to other schools.
Kapindasum Primary School headteacher Maria Mursoi said majority of learners relocated to Chemorongion Primary School, and only 90 out of the 240 pupils had reported back.
Meanwhile, in Murang'a, education officials had to intervene to have a Form One student admitted.
Hildah Anatwa Amogola from Kasarani Nairobi had been rejected at Mugoiri Girls High School on Monday and Tuesday after it emerged that her details were missing in their enrollment system.
Authorities claimed her admission details had been captured at a different school.
But county Director of Education Annie Kiilu visited the school and held a closed-door meeting to address the concerns.