Hospitals to be delisted in Sh9b TSC cover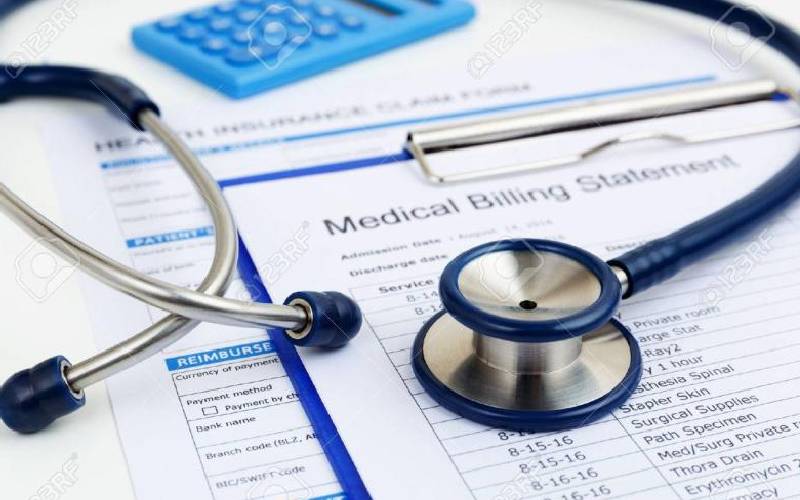 Hospitals that give poor services to teachers under the Sh9 billion medical scheme will be delisted.
The medical scheme administrator, Minet Kenya, said some of the health facilities contracted to treat teachers and their dependents were engaged in unprofessional practices that led to poor services.
"We have a small fraction of service providers that we are already investigating and we shall take disciplinary action against them because they provide poor services that are not impressive under the scheme," said Sammy Muthui, Minet Kenya chief executive.
Mr Muthui made the revelation after a new survey found that only 61 per cent of teachers efficiently access medical services through the facilities.
Asked whether they have been accessing medical services efficiently through the Teachers Service Commission (TSC) scheme, 39 per cent of teachers said No.
Teachers said some of the reasons for scheme inefficiency include low sum insured, health facilities being far, poor customer services, lack of drugs as well as medical personnel.
The details are contained in a report titled Teacher Preparedness for Term 1, (2021-2022) Opening. The report said 62 per cent of the beneficiaries access medical facilities for outpatient services.
A status report on teachers' medical scheme says the number of health facilities have increased from 991 to 1,324.
TSC contracted Minet Kenya on July 1, 2015 to manage the multi-billion-shilling medical plan. In October last year, Minet got a new three-year deal to manage the cover under enhanced benefits for all teachers employed by the government.
TSC Chief Executive Nancy Macharia asked Minet Kenya to step up on service provision to teachers under the scheme.
"The rating is too low and we urge the administrator to ensure all teachers get the best medical services. Teachers are at the centre of our business and they must get the best services," said Macharia.
Muthui said the scheme has embarked on a new system of rating hospitals listed under the scheme and noted that those that will post poor scores will be struck off the roll.
"Those whose ratings will be negative will be struck off the list of providers. We accredit the right facilities, but it is emerging that somewhere along the way some of them start to provide dismal services," said Muthui.
Teachers' union officials who spoke during the meeting urged Minet Kenya to improve services. Knut deputy secretary general Hesbon Otieno and Kuppet deputy secretary general Moses Nthurima said they will push for better services for teachers.
Muthui said the scheme will not allow the small number of health providers to dent the robust cover for teachers.
The scheme presently has 334,531 registered teachers who are the principal members and some 188,912 spouses. The scheme only allows one spouse. Total registered dependents of the scheme presently stand at 734,372.
Eligible children are those who fall in the 0–18 years age bracket and are still under parental care. Also benefitting are children aged 19–25 assumed to be in school with documentary evidence provided.
Under the enhanced cover, inpatient was increased to between Sh750,000 and Sh2.5 million. Previously, this cover ranged between Sh500,000 to Sh1.5 million across the various job groups.
Outpatient cover, which was unlimited until last year, is now capped between Sh100,000 and Sh375,000 across job groups. Other improved benefits are under optical cover, for which teachers and their dependents have a total of Sh45,000.
Previously, it ranged between Sh10,000 and Sh25,000. Dental cover is presently capped at a flat rate of Sh35,000.