UoN structural changes suspended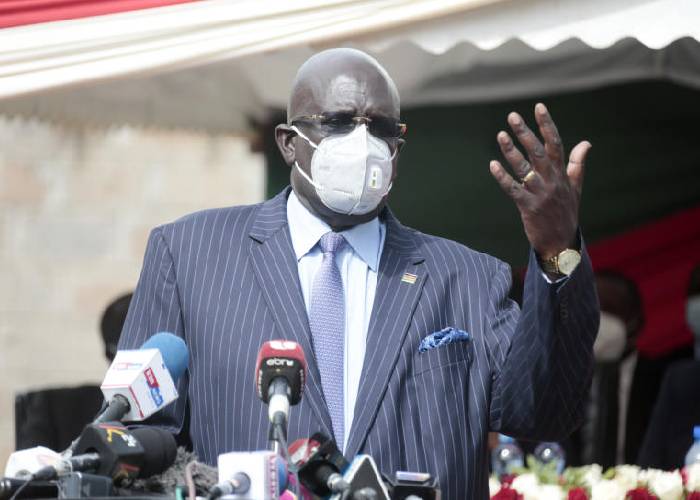 Education Cabinet Secretary George Magoha has suspended the proposed radical changes in the University of Nairobi's (UoN) administrative structure, terming them illegal.
In a letter dated July 14, while lauding the move by various universities to ensure their academic and administrative structures conform with their financial muscle, Magoha said the changes must follow the law.
"The ministry had taken note of the efforts by various universities to review their academic and administrative structures to conform with their financial capabilities, but the legal framework must be adhered to," he said in the letter.
The CS said the law dictates that institutions of higher learning seeking to change their structure, which by extension affects the provisions in their charter and legal notices, must seek the ministry's approval.
He further observed that reforms calling for changes in the universities' statute laws or regulations must be forwarded to the Cabinet Secretary not later than three months after the University Council's approval.
The University of Nairobi last week announced major changes to its administrative organisational structure. The implementation of the changes has now been suspended.
"In the interim, any action on the proposed changes as highlighted should be kept in abeyance pending the relevant approvals and or gazettement of the relevant instruments," Magoha said.
The institution's Council abolished the position of five Deputy Vice-Chancellor (DVC) positions, leaving only two harmonised positions, renamed to Associate Vice-Chancellor.
In the sweeping changes, all 25 colleges were also abolished, and their functions placed under faculties, which were not spared the trimming. The faculties will now be 11, down from 35.
All college principal and deputy principal positions were also removed, and will be replaced by four executive and associate dean posts.
"[The reorganised officeholders will] align resources to the faculties where teaching and learning take place," said the UoN Council chairperson Prof Julia Ojiambo in a press conference on Friday, July 9.
The institution of higher learning said the whittling down of offices would help avoid duplication and functional overreach.
All 14 research institutes were, however, spared in the radical change.