Man, 55, abandoned herding livestock to go back to school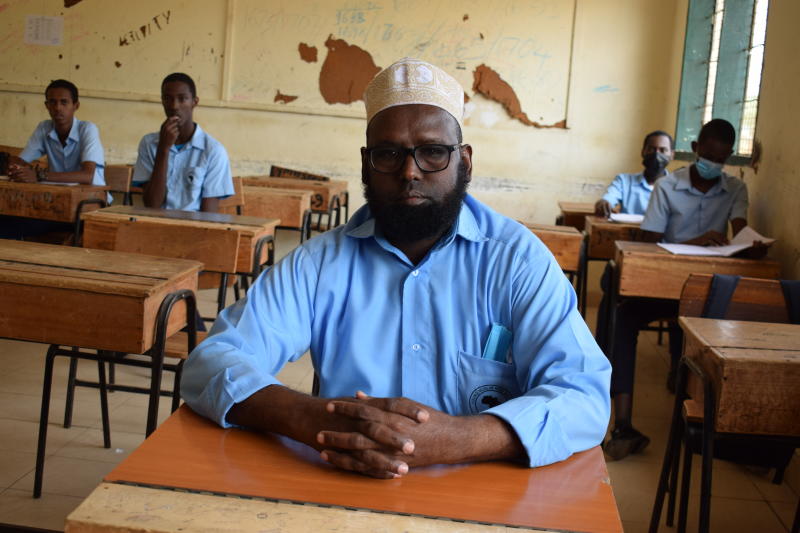 Adhan Muhumed Omar used to herd livestock at Garissa's Fafi area before drought killed his herds.
He never saw himself in school with children young enough to be his grandchildren.
But Adan, 55, decided to go back to school because he did not get a chance when he was young as he was required to take care of the family's livestock.
"Over the years, I came to realise that our enemy number one is ignorance.
"I have decided to go to school despite my age so as to gain knowledge," he said.
He was enrolled at Young Muslim Primary School in 2015 and he registered as a private candidate for Kenya Certificate of Primary Education examination in 2019
He scored 296 marks out of 500 and joined Young Muslim Secondary School.
His dream is to join university.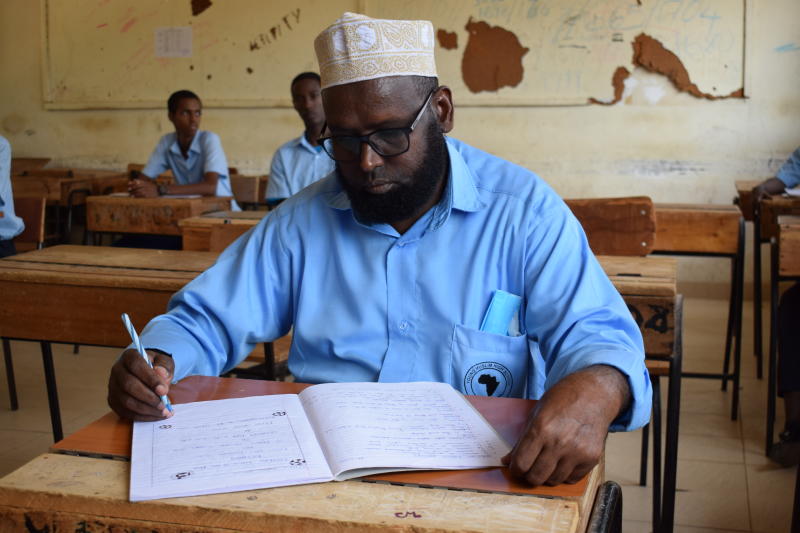 "Everyone at home welcomed the idea of me going back to school. I am determined in my academic journey," he said.
He said he strictly follows school rules and regulations since the school community looks up to him.
He added that he has become a role model to students and other elderly people.
"I take part in all activities including cleaning of the compound and classrooms," he said.
"Anyone can go back to school and age should not stop them. That is why I have been going to public barazas to tell people the importance of schools."
Adan urged parents to ensure their children get an opportunity to realise their potential.
"I'm not regretting nor blaming anyone. I would also advise people of my age who are willing to go back to class to do so as knowledge has no age limit," he said.
"I have lived in rural areas most of my life and totally understand the problem pastoralists are facing. My intention is to transform lives."