Ajira Digital Programme gave me a job, says student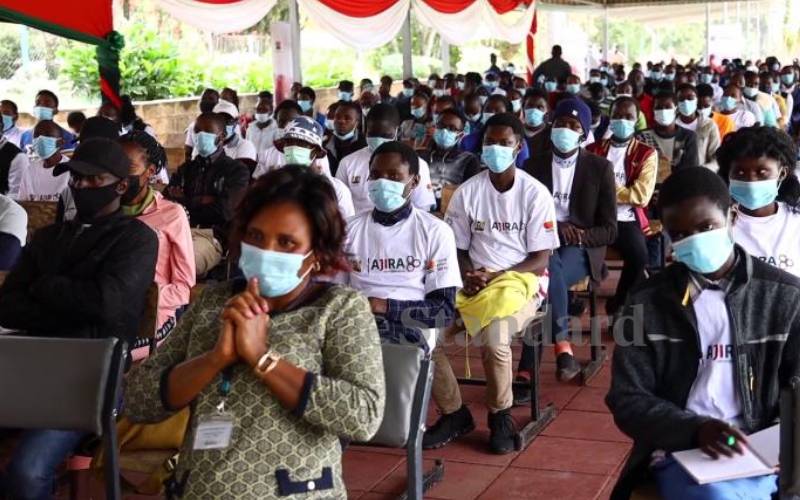 Brian Ngacha, an Environmental Science student at Egerton University is making a living, thanks to the Ajira Digital Programme.
Ngacha is one of the students who underwent digital training when the programme was initiated by the government in 2018.
Speaking on Friday, when the Ministry of Information Communication Technology (ICT) launched the Ajira Digital Club at the university, Ngacha said the programme created employment for him.
"I learnt various categories in online working such as data entry, virtual assistant and digital marketing, which helped me to successfully work online," he said.
Ngacha said that through the linkage of the programme, he started digital profiling and is able to partially pay his school fees and rent for his house.
He said he has done profiling for hospitals, salons and fashion design shops. "Online jobs are available, they are real and working," he said.
Christiana Peters is among the first trainees of Ajira. She was trained in 2018 when the government conducted a programme on online work, transcription, digital marketing, among others.
"I picked online work because it was flexible and I could do it as part time. When I graduated in December 2019, I started doing online writing as my part-time job," she said.
However, Peters said when Covid-19 struck, she decided to work permanently online and opened two accounts after getting more clients.
According to ICT Chief Administrative Secretary Maureen Mbaka, the programme initiated in 2016 is a government initiative to empower over one million young people to access digital job opportunities.
"We have over 200 students from Egerton University who have benefited from the programme. Maureen Chepkirui is earning Sh45,000 per month as a professional transcriber," she said.