KCSE: Father didn't give up on his expectant daughter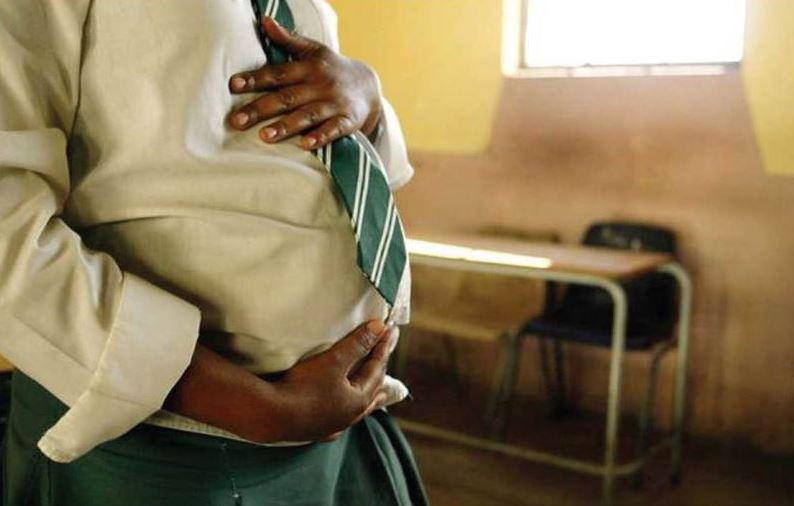 Despite giving birth in the middle of her Kenya Certificate of Secondary Education (KCSE) exam, Charity outshined majority of her classmates in a school in Kisii County, scoring a B- grade.
Charity gave birth to a baby girl on the same day she sat her Biology and Kiswahili papers.
She scored B grade in both.
"It was a struggle but I thank God. It is because of God's mercies. I will take my time before I decide on which course to pursue at the university," she said.
Her mother said: "We thank God that my daughter didn't attempt to procure an abortion. I prayed for her.
"We have been struggling to raise school fees all through her four years in school. She managed to complete her studies because of a good Samaritan who came in to clear her school fees. "
The mother said she will be happy if her daughter secures a scholarship. "Despite having conceived at a tender age, she is a perfect example of what other girls who find themselves in such a situation ought to do.
"If you are bright then God will help you. I am proud of my first born child. The teachers did a wonderful job," said the mother. I know it has been tough raising school fees, it will be more challenging in the coming days. I need help."
Charity's father was a frustrated man when he was called by the school administration a few months to KCSE exam, and informed that his only daughter, was expectant.
"It was a challenge for me and the entire family. She weathered the storm and made it. I know she could have scored better grades but I thank God she has made it to university," Lucas said.
He said his daughter has given him hope.
"I pray that she becomes a good mother to her new-born."
Another girl in the same school who scored a B-, gave birth on the same day she completed her KCSE exam.
According to the school principal, four expectant girls from the school sat the exam.
The school used to give them special meals.
"They all were served the same food as the teachers. All expectant mothers need some special diet, we did it and we are proud that they will all join the university."
According to Education Cabinet Secretary George Magoha, 652 girls sat their 2020 KCSE examination in hospitals after giving birth.
Bungoma had the highest number of expectant girls at 43, Meru at 38, Nakuru at 36 and Nandi at 31.
The number of girls sitting their KCSE exam in hospitals after delivery was more double that of 2019.