Don't sacrifice university degrees at the altar of TVET institutions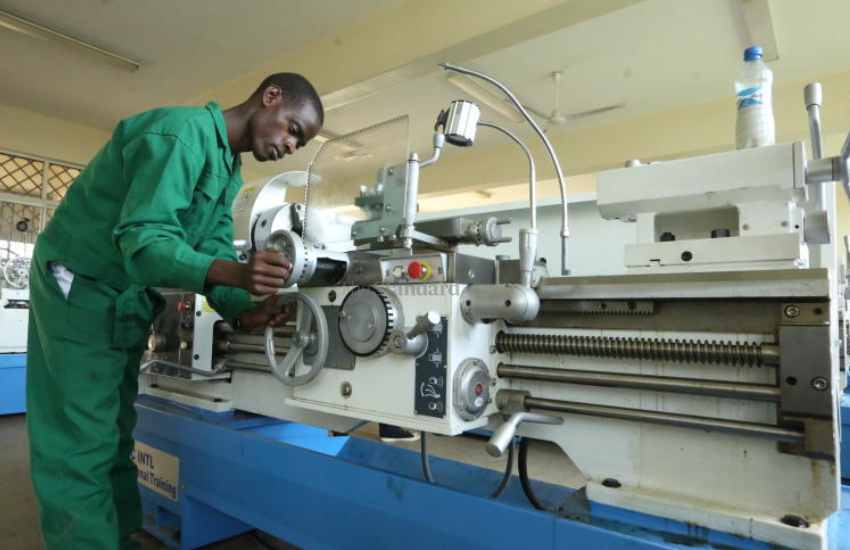 It has often been said of those who have plans to kill their dogs, they should begin by giving the canine bad names.
Giving the dog a bad name steels the nerves of the owner, now turned killer, before he snuffs life out of their pet.
It must also remove a sense of guilt in the killer. For the absence of guilt convinces the killer the dog is indeed bad. It offers legitimacy to the motive to remove the canine from the face of the earth.
After all, it might even be a dog that feeds on his food, refuses to chase away wolves and doesn't bark at chicken thieves. The kind of which you are to find swaggering around the compound, or on village paths, dropping excrement with reckless abandon.
Similarly, if one wants get rid of an institution, they must do their homework and work on the rhetoric and expose its perceived dirty linen and holds it up for mockery. The institution should be painted as useless and one that is wasting government funds on a worthless cause.
In our case it will be an exaggeration to say there is a plan to get rid of our universities but what is evident is a certain kind of rhetoric advanced to justify starving the institutions of government funding. The rhetoric has been at first good, before it turned on its head. The said rhetoric has been good because they are right, those who think, that in the past couple of decades, the importance of a degree has been overemphasised.
So touted has the university degree been, that those who qualified for very honourable diploma courses have forced their way into degree programmes that don't improve their worth a lot. In their determination to be termed degree graduates, some have pursued any course to boost their careers. As such, it right to argue that the government needed to revamp the middle level colleges, which it had neglected for years.
What is not right, is the argument was turned on its head. We have witnessed the rubbishing of entire programmes, as if their existence is in any way hampering the functioning of TVETs and other middle level colleges.
In some extreme cases, some institutions have been rubbished by government of officials, thereby finding the grip to claw back in their rhetoric against universities. It is the thinking of this space that such arguments have been akin to giving a dog a bad name before tying a rock around its neck and throwing it into raging waters of the Tana or Nzoia.
Government advisors in effort to address the deficit in artisan and skilled manpower have argued to diminish the role of universities. In the process, some disciplines in the humanities, which have stood the test of time even in the developed world, have been ridiculed.
They believe all we need to reach the sphere of the developed nations are hard skills fashioned out of the interaction with hammers, bricks and screw drivers in complete disregard of the role played by soft skills.
Universities and TVET colleges are not mutually exclusive. The existence and success of one, does not mean the detriment of another. It is either we do not realise that, or as a country, we have become masters of deliberately suppressing one debate, and elevating another, as may be convenient.
Increase in price
Over the last several years, the government has for all the right reasons invested billions in the development, and revamped TVET institutions and other middle level colleges. It will be folly to disregard universities and let them descend to the doldrums, only to realise later that we need to revamp them.
Last year, when following the debate on a proposal to hike fees in public universities, I was surprised to learn tuition fees remained the same for decades. Over 20 years since I was admitted to a public university and paid Sh16,000 in tuition fees, universities still charge the same amount today in spite of cost of learning having gone up.
This state of affairs is both inconceivable and unrealistic. In this country, it appears, the price of everything is expected to go up, except the cost of education in public institutions.
The numbers say it all, in respect of the skewed funding in education. At the time of drawing the budget for the 2020/2021 financial year, it emerged there was a 26 per cent cut, specifically affecting universities. Predictably, the deduction was premised on cost-cutting measures due to Covid-19.
However, it is common knowledge the Government has gone on to increase expenditure on other ventures that bear no relationship to the pandemic. This must tell a story of just how lowly we rank our universities in terms of resource allocation.
In the same financial year, the Ministry of Education allocated Sh22,400 per learner in public secondary schools. Even though it is argued by school managers that it's not enough, and rightly so, of all the levels of education, secondary schools will still be the better served. Whereas the figures have gradually increased in secondary schools, the amount allocated per university student per academic year has remained nearly the same over the decades.
In the early 2000s, a university student was allocated about Sh70,000. For the 2020/2021 financial year, each student was allocated Sh120,000, a marginal increase not justifiable by any standards in over 20 years.
In the midst of this challenge, the job of the modern-day university don shall not be limited to teaching and research, which is ill-funded. It is time for lecturers to realise they too can vigorously partake of the debate regarding funding of universities. In all fairness, university managements have been more vocal in the call for upward review of finances going to public universities. It is time for unions representing university staff to change tact.
Uasu and KUSU, it is no longer tenable to go on strike against the Vice-Chancellors and their Inter-Public Universities Councils Consultative Forum (IPUCCF). It is time we asked the Government to increase university funding.
It is time to look at the bigger picture. Unless and until the government funds universities sufficiently, our war will remain just storms in a teacup. And those authorising government funding will enjoy such sporadic wars as they continue allocating more money to politicians.
Failure to change tact might mean we continue to dance during demonstrations in the streets of Nairobi, clamouring only for pay hike in all manner of strike regalia and antics. Our job satisfaction will be better if more money for research is availed to universities.
Unless fighting for increase in university funding forms a big portion of our fight, no amount of solidarity songs shall grant us a new lease of life.
It is not an overstatement to declare here that if university education were to die, the obituary will read one key phrase - insufficient funding. For now, university education is pegged down with a knee on its neck, gasping to breath.
— Dr Wesonga is a lecturer of Literature at University of Kabianga, Kericho