Kimemia decries low enrollment for TVET courses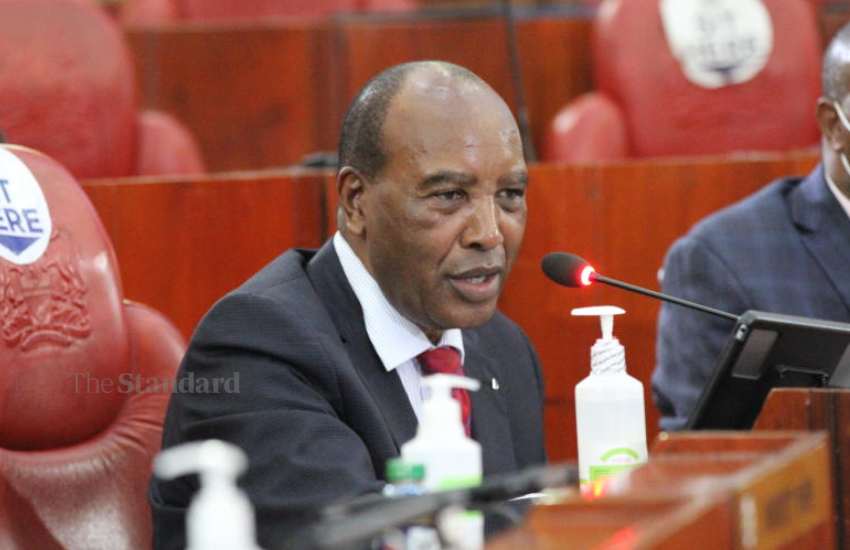 Nyandarua Governor Francis Kimemia has expressed concern over the low number of students enrolling for Technical and Vocational Education and Training (TVET) courses despite heavy government investment.
In a report to Senate's Standing Committee on Education, Kimemia said the most affected are Vocational Training Centres (VTCs), which have few to no trainees.
This despite the government policy of 100 per cent transition of Class Eight candidates to secondary schools and the eligibility of Four Form leavers with grade E to apply for the courses in VTCs.
Currently, national polytechnics fall under the national government and are regulated by the TVET Act while the VTCs are managed by county governments.
In the 2017/2018 financial year, Nyandarua county got a total of Sh59.6 million for training centres, Sh61.4 million in the 2020/2021 financial year and is projecting to receive Sh71.9 million for 2021/2022.
The governor called for clear directions on who is eligible to apply for what institution while also suggesting that those to join the training centres should have scored grade D- to E or be "class 8 graduates who did not proceed to secondary school before 2019 and school dropouts to be allowed to enroll for artisan courses."
He said in the last three years, 1,960 VTC trainees sat for national examinations in the county.