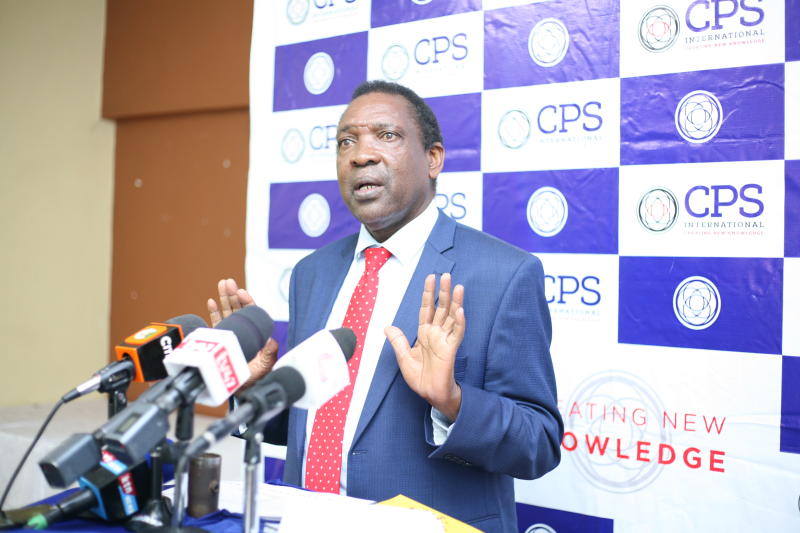 Some 14 Kenyan universities have not attracted a single international student, a new report says.
University of Embu, Chuka University, Meru University of Science and Technology, University of Kabianga, Alupe University College and Rongo University do not have students from outside Kenya.
Also in the list are Africa International University, Kiriri Women's University of Science and Technology, Kenya Highlands Evangelical University, Lukenya University, Bomet University College, Gretsa University and Scott Christian University.
The details are based on findings of CPS International report released yesterday.
The revelation means that the programmes mounted by the university are not attractive enough to persuade learners from the international community.
Presently, there are some 6,202 foreign students in the 71 Kenyan universities.
The report says that most of the international students in Kenyan universities come from East and Central African countries.
The leading country is Uganda with 19.9 per cent of the students enrolled locally. It is followed by South Sudan at 19.2 per cent, Tanzania at 18.8 per cent and Somalia at 18 per cent.
The others are from Burundi, DRC, Rwanda, Malawi and Zimbabwe.
What is worth noting is the finding that most international students expressed interest in Kenyan universities based on quality of courses offered, global ranking, cost of courses and ease of finding accommodation among other factors.
Favourable indicators
"From the survey, most respondents indicated that they were studying in Kenya because of high quality education, high global ranking and reputation, affordability aspects, great courses, different culture and friendly people, good political climate, employment opportunities and ease of immigration rules," reads the report.
This means that these group of universities without a single foreign student have failed in all or most of the parameters listed by students who participated in the survey. Commission for University Education (CUE) have in the past encouraged universities to embrace international ranking, saying it raises the institutions standing on compliance with quality and standards.
Internationally, universities are ranked on five broad parameters – teaching, research, citations, international outlook and industry income.
Universities that observe quality standards raise their chances of being ranked higher in the international scene hence improving their visibility and attractiveness to the students.
The good show of some of the universities in the report is a reflection of recent Webometrics Ranking of World Universities that saw only eight Kenyan universities make it to top 200 list in Africa.
The January report placed University of Nairobi at number 13 in Africa, but emerging top among Kenyan universities in the new Webometrics Ranking.
Egerton University, which was ranked 37 in Africa, was second in Kenya, Kenyatta University emerged third nationally. Kenyatta University was ranked number 40 in Africa.
Moi University and Jomo Kenyatta University of Agriculture and Technology (JKUAT) were ranked four and five respectively in Kenya. In Africa, the two universities were ranked position 51 and 52 respectively. Under the private universities category, Strathmore, United Stated International University (USIU), Daystar University and Mount Kenya Universities always rank top. This ranking reflects the choice of international students based on the new report.
The new report finding must now worry the management of affected universities as this also affects their perception in the competitive global stage.
The report says that the conversation around international study often emphasizes its value to students and the general host economy. This means that Kenya may not draw some economic benefits from these universities if they fail to project themselves competitively in the global education stage.
The survey conducted between January and February 2021 targeting international university students and university administrators in the 71 universities of Kenya, was aimed at evaluating the state of international students in Kenya and the related aspects and rating their satisfaction on various parameters.
"The findings of this study will inform various strategic policy interventions that will have an exponential effect on international students in Kenya."
According to the report, majority of the international students learnt about Kenyan universities through the media.
The report also finds that the foreign students face various challenges while studying in Kenya.
Difficult in getting and extending visa tops the list of international students challenges at 40.2 per cent followed by high living costs at 16.6 per cent and reduced scholarship offers at 11.7 per cent.