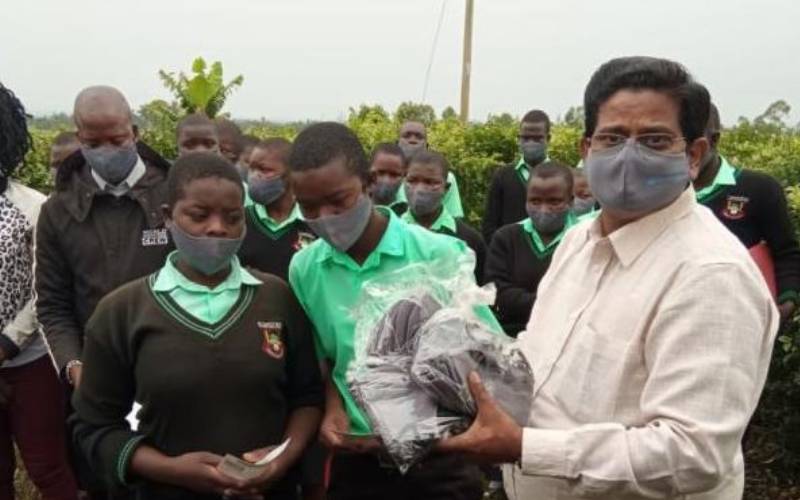 More than 480 learners from poor families in Ndhiwa will start receiving free face masks in a campaign aimed at curbing the spread of Covid-19.
Kibos International Health Foundation said learners at Bwanda Primary School and Sigama Secondary School in Kanyamwa Kosewe Ward will benefit from the programme.
The organisation began distributing the masks yesterday. Patients at Gaena Dispensary also received free masks, T-shirts and information leaflets from the organisation on how to prevent Covid-19.
Elango Murungaian, who was representing director Ambrose Kibos, said the programme will be extended to other counties.
Read More