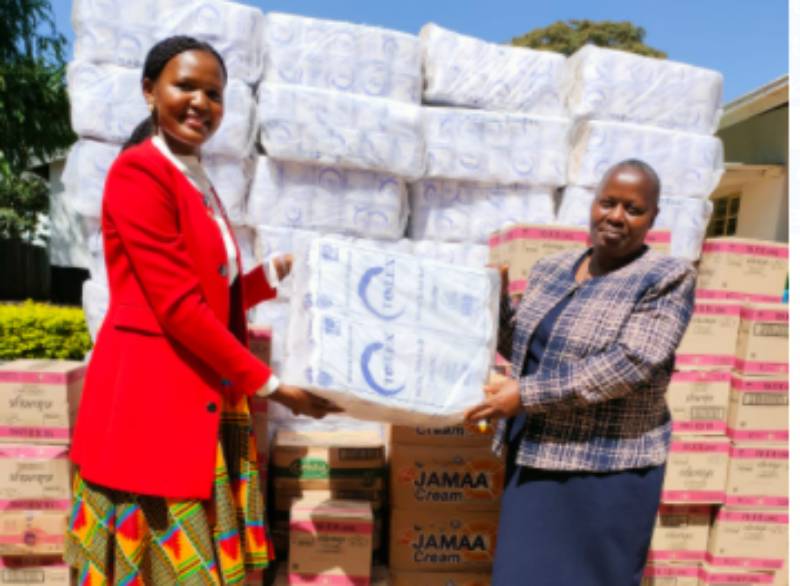 Thirteen years ago, Vivian Onano a youth leader and a passionate social entrepreneur left Starehe Girls Centre to pursue her future just like many girls did.
But even as she did that, it's now apparent that she has never forgotten about the institution that shaped her life.
This has been demonstrated by her resolve to support needy girls seeking to shape their lives at the same place where she did the same thing.
Vivian says she decided to give back not just because it's always good to do so, but more importantly because she understands what charity can do to girls, having been in a similar situation.
"I remember, back then some people held my hand when I was in need as a student here. I thus wish to do the same," she says.
She delivered stacks of boxes loaded with soap, tissue worth approximately Sh 500,000.
"I am grateful to friends who helped me extend a helping hand to needy girls," she says.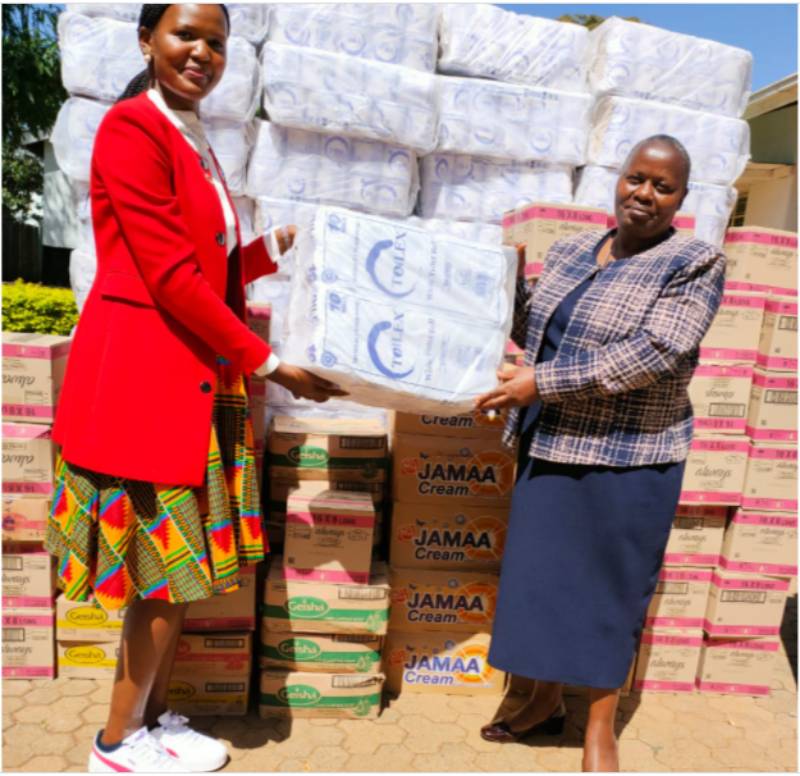 The goods were delivered to the institution located about 20 kilometres from Nairobi.
Perhaps the serene environment in which this great girl school in Kenya is located explains Onano's calmness and humility.
Charitable Vivian, who is the proud founder of the Leading Light Initiative, says it was not all rosy up the ladder. The hurdles in her way sometimes seemed insurmountable.
But that did not put out her resolve and energy to become the agent of change and hope that she is now.
"I worked hard and did well in my tertiary levels. It is all about determination and self-belief that you can," she says when I ask about her secret behind a successful career and school life.
Her former teacher, Jane Soita, who is now the director of the school, challenged other former students across the country to take up the challenge and always come back and help their schools.
"She has set the pace for others. We thank her for her contribution which will go a long way to help the girls for this term. Let us embrace such gestures," she said.
Apart from her contribution to social welfare, Vivian has worn many hats in the male-dominated sphere. Her life is truly the epitome of the girl child's power.
She has served as a strategic advisor to government leaders, philanthropists, and the private sector, and is currently a youth advisor to the Global Education Monitoring Report, UNESCO.
Previously she served as a youth advisor to the UN Women Global Civil Society Advisory Group, Vice-Chairperson Global Youth Empowerment Fund, a member of Africa Shared Value Leadership Council, and Women Deliver board member.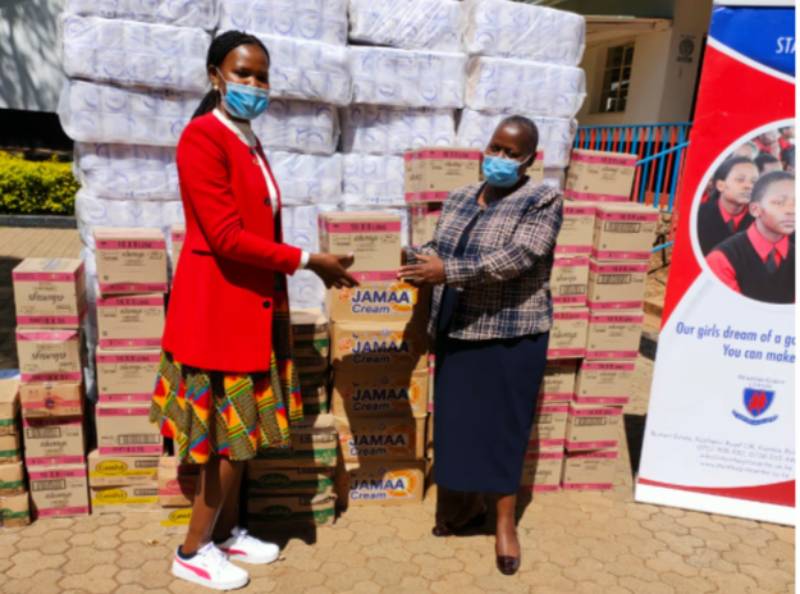 In 2016, New African Woman magazine featured her as one of the "30 under 30: Faces Changing Africa Now" and Forbes Woman Africa profiled her as "One to Watch". The list is endless.
Her achievements, she says, are meant to inspire hope to the millions of girls in the country. She notes that their school life has particularly been affected by the Covid-19 pandemic. Nevertheless, she speaks hope.
"I want to let every girl know that there is no limit to what we can achieve. With education, you can be whoever you aspire to be. Take your education seriously," she adds.
With her domestic and international roles, Vivian's life is one that shows the power of the girl child and the power of the alumni in changing the face of where they came from.