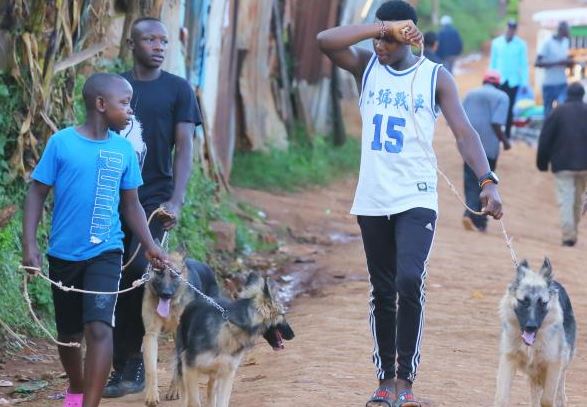 A total of 5,584 boys in Kisumu County are yet to report to school, two weeks after classes resumed.
Teachers and chiefs say some of them may have fallen into crime, while others took up income-generating activities.
Kisumu County Commissioner Josephine Ouko said many boys have started working and are no longer interested in going back to school.
She added that boys who were involved in criminal activities are shying away from schools over fears that they will be found out by their peers and teachers.
Read More
"A number with criminal records, like defilement and those who engaged in petty crime, are afraid of reporting back to school," Ouko said.
In parts of Nyando, some boys have taken up sand harvesting and fishing, which preoccupied them during the 10 months schools were forced to take a break following the outbreak of Covid-19.
However, Ouko said with continuous tracing, authorities will find out more reasons the boys did not go back to school.
Data from the Ministry of Education shows 6,048 pupils in 144 public primary schools in Kisumu are yet to report back to class, while 199 in 25 private primary schools are also missing.
In secondary schools, 7,125 learners are missing from 53 public institutions, with 60 others yet to report to one private school.
Official data indicates that as at March last year, public primary schools had an enrolment of 41,089, comprising 20,813 boys and 20,276 girls.
However, enrolment in the county has currently dropped to 35,041 – 17,581 boys and 17,460 girls.
In private primary schools, the total number of learners as of March last year stood at 992, with 521 boys and 471 girls. However, current enrolment stands at 793, with 424 boys and 369 girls.
Yet to reopen
Further, four private primary schools are yet to reopen.
In public secondary schools, the total number of learners as of March last year was 21,317 – 9,135 boys and 12,182 girls, while the current enrolment is at 14,192, with 6,992 boys and 7,200 girls.
Private secondary schools had 307 learners as of March last year, but this number has since dropped to 247 currently.
Yesterday, Kisumu County Director of Education Isaak Atebe said through a multi-sectoral approach, those who are missing are being identified and enrolled back to school.
"We are doing all we can to ensure all the children report back to school without further delay," Atebe said.
He said the statistics would continue to change as they trace and return children to school, adding that the number of those missing is worrying.
"We are employing a multi-faceted approach to find out where the children are and send them back to school," he said.
Atebe raised concerns that failure to trace these learners would raise the possibility of increased crime. He also encouraged pregnant girls to report back to school.
"They should not be afraid, but take a step and secure their space in schools and continue with their studies," Atebe said.
Children's Department Co-ordinator Humphrey Wandeo said the number of children yet to report to school in the county is large, and parents and guardians should help provide information about the learners' whereabouts.
"Parents and guardians should ensure that children are back to school, regardless of the circumstances," Wandeo said.
He added that many children have been abandoned and are seeking refuge in children's homes.