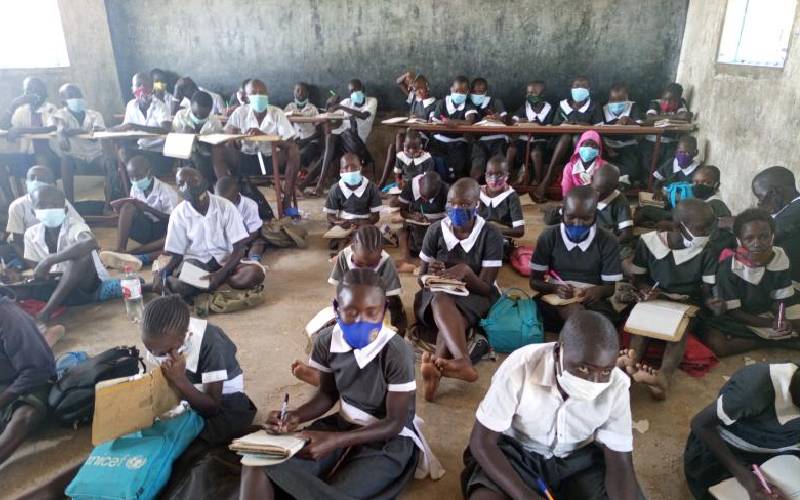 Parents may never know whether schools are strictly implementing the Covid-19 protocols after the government banned media visits to the institutions.
Donors and well-wishers who may want to support needy schools in various ways, including supply of masks, erection of hand-washing points and expansion of classrooms, may not have the true picture of the needy cases because of the ban.
The result is that parents and guardians, especially those with children in boarding schools, may not know of cases where institutions relax Covid-19 containment measures.
The Standard has established that the decision to ban media from schools was made during a high level stakeholders' meeting on Sunday chaired by Interior Cabinet Secretary Fred Matiang'i.
Cabinet Secretaries George Magoha (Education), Joe Mucheru (ICT), Mutahi Kagwe (Health), James Macharia (Transport) attended the meeting that spelt out elaborate school reopening measures.
Council of Governors (COG) representatives, chief administrative secretaries, principal secretaries, senior government officials and representatives of public and private schools also attended the meeting.
A day after schools opened, the government kicked off reinforcement of the ban with teachers warned to keep journalists at bay.
Unfettered access
A text message from top government officers and widely circulated to all regional and county directors instructed them against allowing journalists in schools.
"Watching news and seeing that the media have unfettered access to schools is worrying. Regional and county directors of education, warn school heads that the media should not access schools unless with authority," the communiqué read.
Sources in schools hinted that the ill-preparedness of most schools had exposed the government, leading to the ban.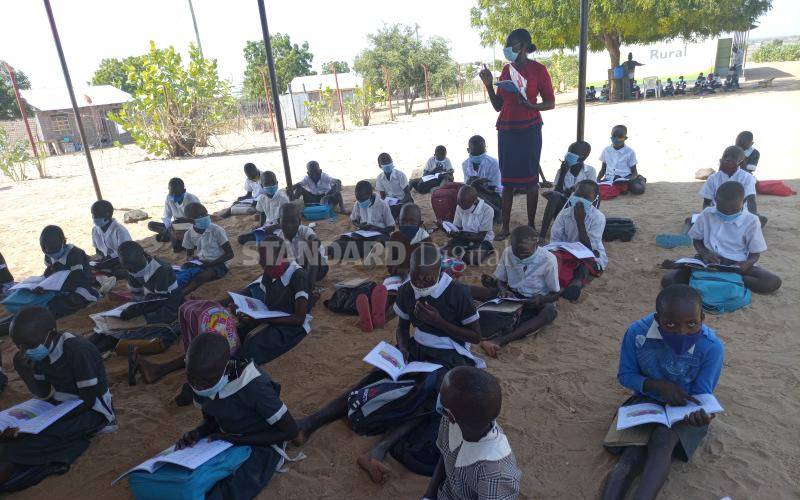 "Most of the schools are not well prepared for reopening and their head teachers and staff are doing what is humanly possible to accommodate learners," said a head teacher in Kakamega County.
Others said the ban would keep off donors and well-wishers who may want to chip in to supplement the government's efforts.
"Parents will be very anxious because they may not be sure of their children's safety. Media does a good job of exposing the good and bad, which most of the times inform changes," said another teacher in Nairobi.
Many schools across the country are ill-prepared for resumption of learning, with numerous challenges including lack of learning space and other basic facilities. Social distancing is still a challenge in most institutions and so are other Ministry of Health protocols against spread of Covid-19.
The situation has attracted immense coverage over the past one week, with Magoha maintaining that all was well and there were no visible challenges in schools.
Magoha even warned journalists against exaggerating situations in schools.
"You should not create challenges where there are none," Magoha told a journalist during a presser on Preparedness of the Government ahead of Monday's reopening.
Senior Ministry of Education officers and some county directors, however, cited fear of spread of the virus as reason for the ban.
During the Sunday meeting, it emerged that journalists were listed as potential super spreaders as they tour many places and may infect the children.
This even as top Ministry of Education officials, including Magoha, continue visiting schools around the country and interacting with learners and staff, and even inviting the media for coverage.
New directive
With the new directive, it will mean that journalists will have to get an express permission from the Education ministry to gain entry into the country's learning institutions.
Before the directive, journalists only needed permission from school managers to gain access to institutions, but with the government's intervention, it may be a long process to find the approval.
Primary and public school heads who spoke to The Standard yesterday admitted to have received instructions not to allow media into their institutions.
Kenya Primary School Heads Association (Kepsha) National Chairman Nicholas Gathemia, however, noted that being third term, unnecessary visits are controlled.
"In third term, we do not allow unnecessary visits and media is included this time round," said Gathemia.
But Media Council Chief Executive Officer David Omwoyo said it is unfair to ban media from schools.
"Their reasons to protect vulnerable children from infections are valid, but there must not be blanket condemnation. They must put in place information access protocols for journalists," said Omwoyo.
Terming schools as public places, Kenya Union of Journalists (KUJ) said the ban amounted to interference with freedom of the media.
"The media has exposed the sorry state and lack of proper preparations in our schools, something the government is not comfortable with," said KUJ Secretary General Erick Oduor.
Kenya Editors Guild (KEG) termed the order illegal and an affront to the Constitution. "No one has powers to arrogate themselves a prefecture role of what information is good for the public. Parents need updated and actionable information to keep children safe as they learn," said KEG president Churchill Otieno.