College students in novel venture to produce sanitisers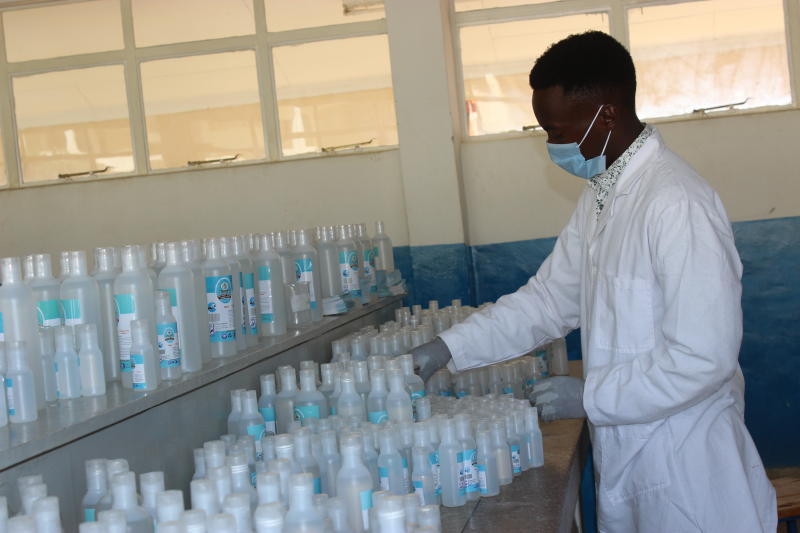 With days to the full re-opening of learning institutions next month, a technical training college in Nandi County has rolled out mass production of hand sanitisers.
OL'Lessos Technical Training Institute is positioning itself as a major supplier of hand sanitisers in the North Rift region ahead of the January re-opening, with primary consumers being learning institutions.
Since the countrywide partial re-opening that saw 2,000 final year students reporting back to the institution, learners have been busy manufacturing sanitary products, including hand sanitisers, liquid handwash and disinfectants – key components in the fight against the spread of coronavirus.
Jolted by the high cost of the mandatory sanitation products, students and tutors of the TTI located in Lessos, Nandi Hills came up with a solution to produce their own hand sanitisers. The college was spending at least 22,000 a week to provide hand sanitisers to the institution.
The costs of other sanitisation products like liquid handwashing soaps and disinfectants used to fumigate classrooms, offices and hostels, were also ballooning.
The technical college sought approvals from the Kenya Bureau of Standards and started mass production of those items.