Boost for home learning in eight 'marginalised' counties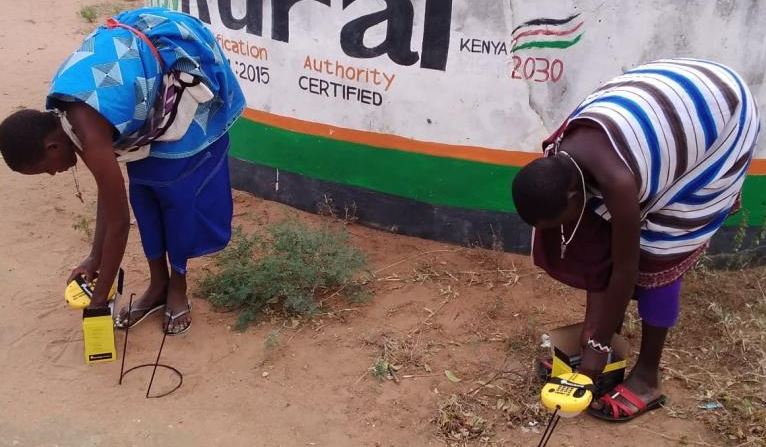 The prolonged schools closure due to the Covid-19 pandemic has deepened a crisis – that of deep-seated inequalities among learners and their institutions.
During the closure that began in March, millions of learners in rural areas stayed idle as others, mostly in urban set-ups, turned to online learning. However, not all in urban areas had this privilege.
Lack of access to internet, electricity, smartphones and computers among majority of Kenya's 12 million learners in 23,000 primary and 8,000 secondary schools and their teachers laid bare the stark reality of disparities in learning.
But there is a glimmer of hope for underprivileged girls in eight counties, following the launch of a community education programme that ensures learners get access to the learning resources at their doorsteps.
Supporters of the initiative, who include county education officials and a consortium of NGOs dubbed Wasichana Wetu Wasome (WWW), say online learning, seen in the context of poverty, cannot be impactful.
The latest drive has enlisted services of community health volunteers, coaches, teachers and local administrators to reach out to girls to monitor whether – and how – learning is taking place. It combines tutorials and radio lessons with online learning.
The project is facilitating teachers and parents to collaborate through WhatsApp platforms to ensure continuity of learning in rural areas that have no internet, electricity, computers and smartphones.
The platform allows teachers to share learning resources with parents who then share with their children. Through mobilisation of a network of instructional coaches, field officers, teachers and health volunteers, they reach out to parents who are coached to sensitise pupils on the learning programmes delivered by Kenya Institute of Curriculum Development (KICD). The programmes on radio and TV stations cover all levels in primary and secondary school.
The project has so far distributed free solar radios to 1,000 households.
Volunteers have also been trained on how to monitor learning at home, enhance child protection and safeguard measures as well as enlighten communities on how to combat the Covid-19 pandemic. Toll free numbers have also been shared with communities to allow reporting of child abuse cases while guidance and counselling teachers have been identified to provide psycho-social support to girls. The drive also focuses on mentorship.
"I have seven mentees with whom I meet twice a week. We discuss how to overcome life challenges, how to study at home, how to make their timetables, how to set their goals and how to protect themselves from coronavirus," said Ann Karme, who completed her secondary education last year and now mentors girls in Marsabit.
The WWW project deputy director, Margaret Kamau, says the effort to support learning for girls is crucial so that they do not lag behind when schools re-open. The project is funded by UK Aid through the Girls' Education Challenge and is implemented by the Education Development Trust. "We have reached about 37,000 learners in primary and secondary schools through tutorials, radio sessions on parental engagement, with 500 volunteers involved in supporting home learning," she said.
Marsabit sub-County Director of Education Salim Kato said a local radio station has been engaged to reach the locals.
Mishi Ali, Curriculum Support Officer, Tononoka Zone in Mombasa, said the programme will go a long way in ensuring vulnerable girls do not fail to report back to school when classes resume. "The programme is timely in assisting the girl child and the needy," she said.