Varsities' online lessons on spot as players meet today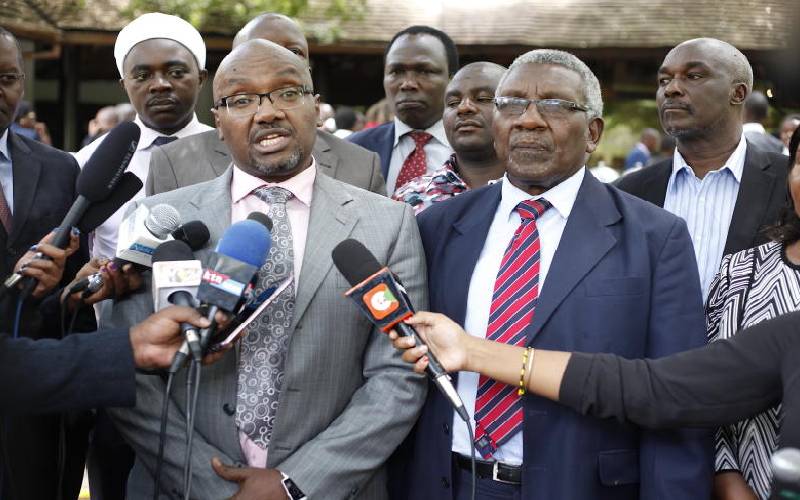 Universities' online learning will be put on the spot today, as higher education stakeholders meet to discuss the fate of the sector under the Covid-19 pandemic.
Questions have arisen since March, when physical teaching was suspended, over the quality of online lessons in the institutions of higher learning, with some sector players probing effectiveness.
Nearly all universities are presently implementing a blended learning model, with most lessons taught online and only a few finalist classes allowed in the campus for physical lessons.
With most students lacking appropriate equipment to attend online classes and some universities citing shoestring budgets, the new teaching model has posed several challenges to both institutions and students.
Commission for University Education (CUE) Chairman Chacha Nyaigotti-Chacha said the two-day virtual conference will generate discourse on what the universities are doing to transform their teaching practices to conform to the demands of the present and anticipate the future through the creative use of technology.
"Covid-19 pandemic has had a devastating effect on the delivery of education globally. The university sub-sector has had to adjust and embrace digital learning platforms to ensure continuity of teaching and learning," said Chacha.
Education Cabinet Secretary George Magoha and University Education PS Simon Nabukwesi will preside over the meeting hosted by the CUE. All public and private universities' vice-chancellors, principals of constituent colleges and institutions' management teams are expected to attend.
The meeting is held under the theme: Technology and quality university education in an age of disruption.
The CUE Chief Executive Officer, Mwenda Ntarangwi, termed the meeting timely, noting that the pandemic has caused a series of unprecedented events that have affected the education sector with substantial and lasting effects.
Ntarangwi said the pandemic has thrown both public and private universities into uncertain waters as each is forced to move lessons online, a development that he says has greatly impacted the institutions financially.
"We shall be exploring what can be done to mitigate the negative impact of the global lockdown on education institutions and university education and what measures institutions should put in place to ensure that online learning and assessments are not inferior alternatives to the face to face mode of learning," he said.