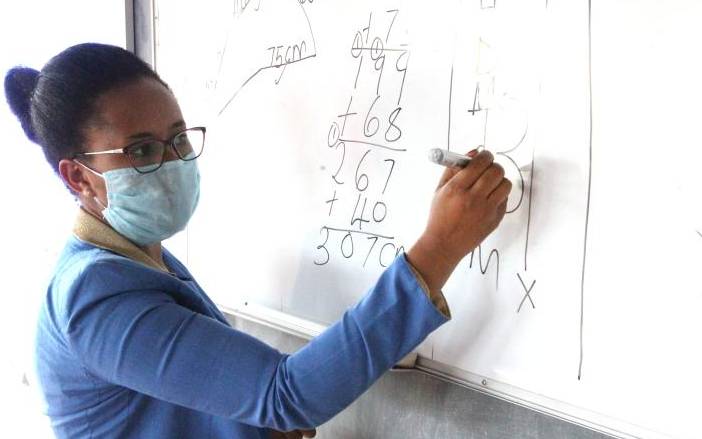 The world commemorates teachers every year on 05 October to celebrate the critical work they do across the globe. Most teachers work under difficult circumstances and their economic standing is weak. Despite this, they continue to provide an invaluable service which has to be acknowledged.
In recognition of the important work teachers do, the United Nation Educational, Scientific and Cultural Organization (UNESCO) in 1994 declared 05 October, World Teachers Day (WTD). Ever since WTD is marked with a theme chosen for the particular year. This year, the theme is Teachers: Leading in Crisis, reimagining the future. This theme is very pertinent as it emphasises the contribution of teachers at the time of the current Covid-19 pandemic, which has placed a demand on teachers, including the need to refocus teaching, learning and assessment to incorporate ICT skills and innovation.
They are expected to cater to learners where learning institutions are closed, learning disrupted and many of their learners, especially those in rural areas and economically disadvantaged families, do not have the means to follow the ongoing digital and online learning interventions.
Read More
In Kenya, following the closure of educational institutions, the government deployed solutions ranging from traditional media-based radio and television to fully modern online platforms, including Cloud technology to ensure learning continues. These interventions, however, are not accessible to all the learners due to challenges of connectivity to energy and internet infrastructures; access to digital devices; levels of digital literacy among the learners, caregivers/parents who are expected to support learners access digital/online learning platforms.
In order to highlight the importance of teachers' roles during this pandemic and beyond, the Kenyan National Commission for UNESCO (KNATCOM) in cooperation with the Ministry of Education, Kenya, the Teacher Service Commission (TSC) and UNESCO have organised a series of virtual events that include panel discussions, webinars, social media engagements, among others.
We look forward to an exciting week! Let's celebrate teachers and pay homage to the important work they do!!