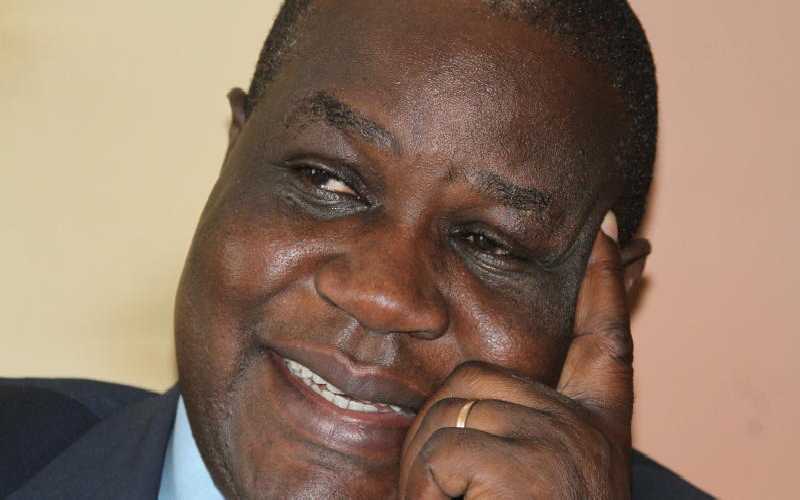 It has emerged that lucrative business interests and political meddling is behind the transfer of some college principals.
Education Cabinet Secretary George Magoha moved more than 50 principals in a shake-up aimed at boosting the management and production of technical institutions.
However, weeks after the transfer, a number of principals are yet to hand over and are instead lobbying to be retained in the colleges.
Magoha yesterday said principals of some national polytechnics were reluctant to move.
Read More
"If you have been transferred kindly hand over and move on. If you refuse to move then there is something you are doing that the Government does not know and action shall be taken," he said.
The CS warned that the government is closely monitoring reasons for the resistance to transfer.
Magoha said the transfers were done on instructions of President Uhuru Kenyatta who directed that the middle-level colleges be re-engineered.
"We, therefore, decided to transfer some principals to give new life to those institutions," he said.
A confidential report seen by The Standard reveals that some of the principals have registered proxy companies that they use to do business with the institutions.
"Some have pseudo companies doing business with the institutions that they lead. There are also a lot of personal interests and financial benefits among the college principals," reads the report.
Some principals do business with local politicians, whom they are pushing to help rescind the transfers.
It also emerged that some college heads receive capitation for the students but still collect fees.
Technical and Vocational Training (TVET) Principal Secretary Julius Jwan has released tough financial management measures for principals of TVETs.
Jwan said the new guidelines will ensure public funds; especially capitation money allocated to students is not misappropriated.
Part of the guidelines, the PS noted will require that the names of all the students who receive government capitation be displayed on college noticeboards and the beneficiaries issued with receipts.
"This will ensure there is openness and accountability of the resources," he said.
The report says that some principals have been unable to manage institutions with several cases of student unrest reported.
Deplorable condition
The report notes that some principals have failed to offer effective leadership with some institutions in deplorable conditions.
The document further says that some principals have stayed for more than 10 years in one institution, entrenching impunity through political networks.
"This has led to financial mismanagement, poor growth and poor quality training for the students," reads the report.
Jwan said the ministry is focusing in transformative TVET leadership because they are production units in areas of their specialisation.
"We want training that is embedded in production to improve the income generation of the colleges," he said.
See also: