Magoha blames unions for impasse on new VC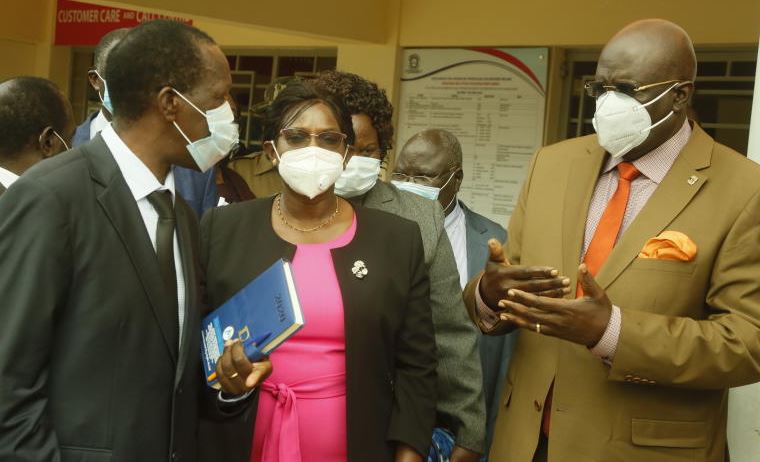 Education CS George Magoha has blamed varsity staff unions for blocking the appointment of a new Vice Chancellor (VC) at Masinde Muliro University of Science and Technology (Mmust).
Prof Magoha blamed what he described as "petty politics" peddled by officials of the Universities Academic Staff Union, Kenya Universities Staff Union and Kenya Union of Domestic, Hotels, Educational Institutions, Hospitals and Allied Workers for delays in appointing a VC and two deputy VCs at the university.
The university is currently headed by an acting VC, Prof Solomon Shibairo.
It has been without a substantive VC since December 2018 following the exit of Pro Fredrick Otieno.
Currently, 49 court cases have been filed challenging the recruitment of the three office-bearers by the Ministry of Education.
"Masinde Muliro university fraternity needs to stop petty politics, which count for nothing. This is an excellent academic institution with excellent faculties. Union officials must rise above petty politics and protracted court cases that are derailing development," said Magoha.
Magoha spoke when he toured the university to assess its preparedness for phased reopening amidst Covid-19 pandemic.
"Can we focus on the institution itself and not the people inside it? The office bearers we have brought here have done a good job, which can be measured with the kind of development taking place. I have seen value for the government money we have been sending to Mmust since it has been prudently used," he said.
Magoha reminded the unions that Mmust was a national university and not a county university, saying they should support the institution's leadership to fast track development and academic excellence.
The CS commended the university's growth.
"I saw the conceptualisation of Mmust from the Western College of Arts and Applied Sciences. I have been here more than 10 times when I was the VC at the University of Nairobi during the reign of Prof Wangila Barasa and Prof Fred Otieno, and we have witnessed tremendous growth of the institution," said Magoha.
At the same time, Magoha ruled out reopening of Bungoma Primary School, one of the most populated primary schools in the county, saying it lacked facilities to ensure it abides by Covid-19 regulations on social distancing.
The CS promised six new classrooms for the school to ease crowding.
"I have also directed the ministry to double the per-student capitation for this school as a way of making the facilities better," he said.