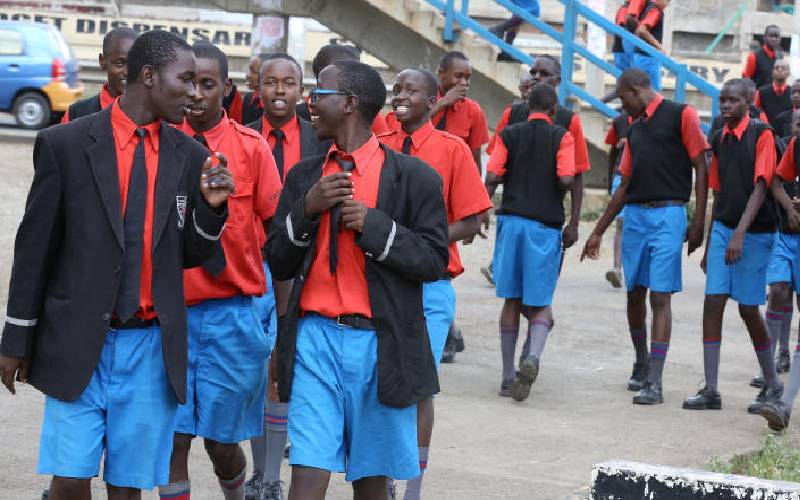 Josphat Mwaura has been named Starehe Boys Centre Managing Committee director for a term running to December 2023.
In addition to the day-to-day running of the centre, Mwaura will be expected to develop a management cadre to ensure Starehe continues to excel in years to come.
Meanwhile, Fred Okono, who previously served as the head of operations at the school, was named deputy director.
The committee chairperson, David Mureithi, on Monday called for better partnerships to help the school navigate uncertainty and disruption occasioned by the coronavirus pandemic.
Starehe Boys Cenetre started as nothing more than two ragged tin huts donated by Kenya Shell and BP, which served as homes for 17 former street children. It was presented to the public as a community recreation centre in order to escape the bureaucratic regulations and administrative burdens placed on schools.
The late Dr
Geoffrey Griffin
, known across Africa as one of the continent's premiere educators of children, is remembered for putting in effort to not only create the best school of excellence on the continent, but also a home for thousands of destitute children.
The two original huts still stand at the centre of Starehe School, now a beautiful campus with hall, chapel, library, dormitories and classrooms.
Griffin
died on June 28 2005, but his legacy lives through the professionals he helped build.
In 1959, Geoffrey Griffin rescued a handful of destitute boys found roaming the streets of Nairobi. It was during this era of the Mau Mau freedom fighters, when orphaned children were forced to flee ravaged homes in the countryside and head for the city. From this simple action grew the Starehe Boys' Centre, an institution that became one of the most successful schools on the African continent.
Griffin rescued boys loitering on the streets of Nairobi. Many were helpless children, especially boys, left as orphans after their parents died or were detained in camps.
Starehe's journey in the last 60 years has been both daunting and rewarding. An estimated 14,400 students have passed through the institution, out of which 70 per cent were from poor families, and are now working in senior positions.