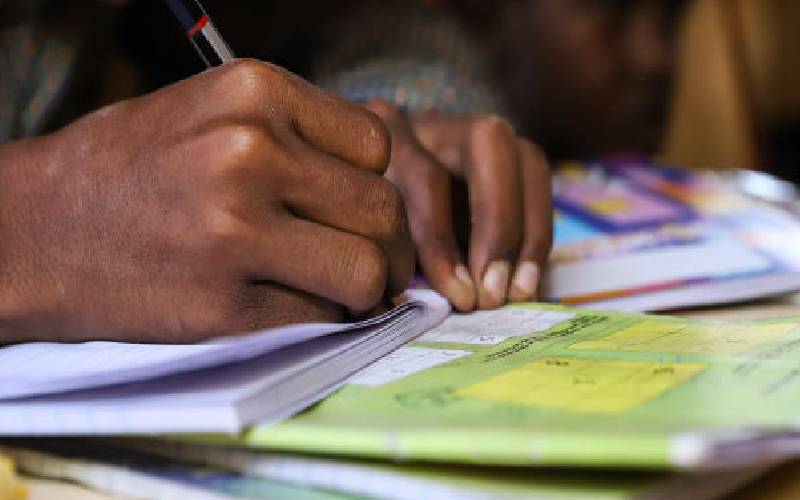 For nearly two decades, Kastemil School and Kindergarten, a private school in Kasarani, Nairobi, provided education to hundreds of city learners. The school featured state-of-the-art classrooms, computer rooms, and modern transport for its learners. It also prided itself in offering extra-curricular facilities that produced all rounded pupils. Early this month, parents received heartbreaking news that the school was shutting down and that all the children were being transferred to other schools.
SEE ALSO: 2020 Rhino Charge cancelled
The Covid-19 pandemic has driven the school out of business for good. The school's management said it could not sustain paying salaries and overhead costs. "It is with a heavy heart that we announce that due to the devastating consequences of Covid-19, the directors have been forced to close Kastemil School. We cannot therefore run the school sustainably in the foreseeable future hence our very hard decision to close," reads a letter dated July 7 to parents and guardians. The director of the school, Jane Kamau, told The Standard that without learners to pay fees, it had become impossible to manage the school that has been home to at least 300 learners every year. "We have inquired from other equally good schools who have expressed willingness and ability to take our pupils," she said. The crisis that began in March when Kenya reported its first confirmed case of coronavirus has crushed the vision of a school that started in 2001 as a kindergarten with just three children in a two-bedroomed building and grew to a big institution.
SEE ALSO: Water-borne diseases: Leading cause of death in children under age of 5 in Kenya
The same fate has befallen dozens of private schools across the country, which are unable to stay afloat without income from fees. With reports the earliest schools can reopen being January, representatives of private schools, especially those in rented premises, warn many more will go under. In Nairobi, reports indicate that up to 15 schools have been shut down with kindergarten and primary institutions the most affected. "These are institutions that operated in rented premises and have been unable to reach a deal with owners of the buildings. But we already have cases of big schools offloading staff and making plans for the worst," said Mutheu Kasanga, Kenya Private Schools Association national chairperson. At the Coast, a region where most children are dependent on private schools, the National Parents Association (NPA) says at least 257 private primary and secondary schools have closed shop. The NPA reveals that private primary schools, mostly those in informal settlements, are the worst hit, with 198 shut down completely. "There are schools that have formally written to parents to transfer their children to other schools because they will not open again," said NPA Deputy Chairman Dickson Mboga.
SEE ALSO: Co-op Bank records Sh9.6 billion pretax profit
He said Mombasa was staring at an education crisis because there are only 96 public primary schools and about 20 public secondary schools. But Mombasa County Education Officer Moses Makori has denied these claims. He told The Standard last evening that apart from reports on social media, no school has formally notified his office of intention to shut down. "We have been seeing such reports in social media but none of the schools alleged to have shut down has communicated with us. None has sent a request for closure. If they did so we would formally cancel their certificate of registration," he said. According to figures from the Ministry of Education, there are 350 registered private primary schools and 120 private secondary schools in Mombasa, but NPA says the number is higher because there are many unregistered briefcase schools, especially in informal areas. Nationwide, there are about 23,000 private nursery schools and 10,400 primary academies. Private secondary schools presently stand at about 1,530. As these private institutions shut, more than 155,000 teachers and another 133,000 support staff are staring at job losses, with many already asked to seek alternative employment. Kasanga said the institutions have proposed a Sh7 billion government-backed fund to offer cheap loans to struggling schools. "Most of the schools cannot secure bank loans because the financial institutions cannot lend to zero income entities. Even for those that can secure the loans, the 14 per cent interest is impossible," said Kasanga. The Ministry of Education was allocated some Sh6 billion under the Covid-19 Economic Stimulus programme to address the various problems facing the public education sector. Private schools managers argue that if their fund request was approved, it would allow schools to borrow money for as low as five per cent interest to keep them afloat. "This would make it easy for schools to get money to even pay rent, utility bills and sustain some staff on payroll. As we speak, it is impossible and we expect more devastating effects," said Kasanga. She said many private schools might not resume even after resumption of learning next year. "We know of cases where schools have been forced to shut down completely due to the financial challenges that they are facing, making them unable to pay salaries and other utility bills," said Kasanga. She said in some cases, schools in rented premises have had face-offs with landlords who are also hard pressed to pay bank loans. It also emerged that some are struggling with huge bank loans. "This is a financial issue and we have been pleading with the government that if they could bail out the hotel industry and small and medium-sized enterprises, they cannot ignore the education sector," said Kasanga. "We are not asking for free money; we are requesting for affordable loans that we can pay under favourable terms until the situation normalises," she added. A leading private school in Mombasa, SOS Hermann Gmeiner Primary School, has written to its teachers and other staff members sending them on leave on half salary. The staff have been asked to take a 50 per cent pay cut and proceed on leave, stoking fears that mass lay-offs were imminent. The umbrella organisation for private schools in Kenya has suggested that the State steps in to help the schools pay teachers, support staff and pay rent. Some of the institutions have since been evicted. Yesterday, The Standard established that some private school teachers have now opted for casual work, including working in construction sites to make ends meet after their employers stopped paying them.