Covid-19: Tough times for learners at home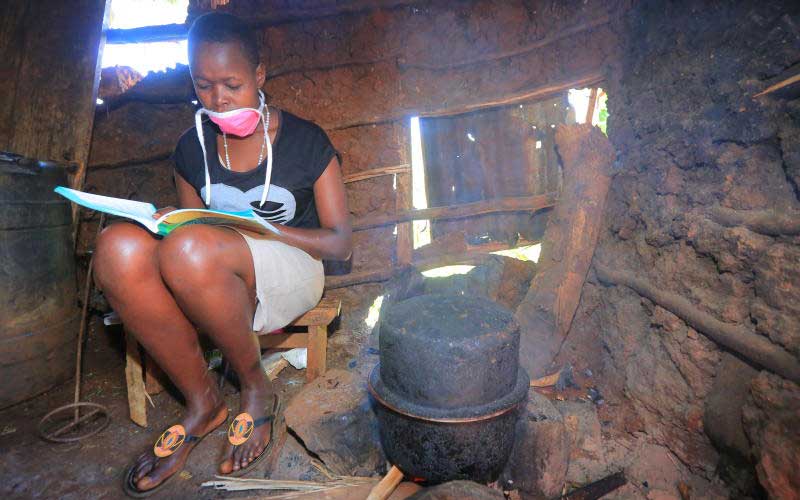 More than 80 per cent of children currently at home after schools were closed in March to stop the spread of coronavirus have no access to digital learning.
A survey by Uwezo Kenya - an initiative to improve competencies in literacy and numeracy among children aged between six and 16 in Kenya, Tanzania and Uganda - found that more than 80 per cent of children have no access to home learning platforms.
The situation is especially worse for learners in public schools, where only 28.2 per cent have access to digital learning compared to 55.7 per cent private school learners.
And in lower primary, nearly half (48.1 per cent) of children in private schools are learning online, compared to 16.5 per cent in public primary schools.
The study also found that majority of parents were not actively participating in their children's home learning.
The report proposes that the government constitutes a special committee to craft a long-term plan to bridge the digital divide between public and private schools.
Broader strategy
"The broader strategy must be to ensure equitable access to quality education and life-long learning opportunities," reads the report.
Another survey done by Kenya Institute of Curriculum Development (KICD) however found that learners had come up with more innovative platforms to access learning.
"Respondents reported that 55 per cent of the innovations emerged after Covid-19 broke out in Kenya, demonstrating that education is agile in adjusting to shocks," states the KICD report.
In public schools, the report finds that nearly all the institutions do not have any feedback mechanism, denying learners crucial guidance on digital lessons.
The report cites lack of electricity and smartphones, poverty, poor internet and poor mobile phone networks, as well as low parental literacy among the key challenges frustrating home learning.
The Ministry of Education has been implementing a digital learning programme through online, television and radio channels after President Uhuru Kenyatta ordered schools closed on March 16 to curb the spread of the Coronavirus.
Under the arrangement, learners have been accessing lessons through the Kenya Broadcasting Corporation's (KBC) radio channel, Edu-channel TV, Edu TV on YouTube, and the Kenya Education Cloud.
The study by Uwezo however found that although less than half of the students accessed lessons through television, it remained the most preferred medium of learning
This finding corresponds with KICD study that found that 70 per cent of learners accessed lessons through television.
A paltry 19 per cent, according to Uwezo report, access lessons through radio, while some 27 per cent rely on WhatsApp to access education material sent from schools.
A report by the Ministry of Education indicates that 98 per cent of the children are aware of radio and television education channels.
According to the ministry, about three quarters of children in public schools (69 per cent) are not even aware online learning programmes exist.
"This implies that there are other online programmes utilised by a few of the students in the country, which are still not known to many," states the ministry's report.
It lists Machakos, Kakamega, Nandi, Bungoma, Murang'a, Meru, Narok, Kitui, Vihiga and Migori as the counties with highest number of learners aware of radio and television learning programmes.