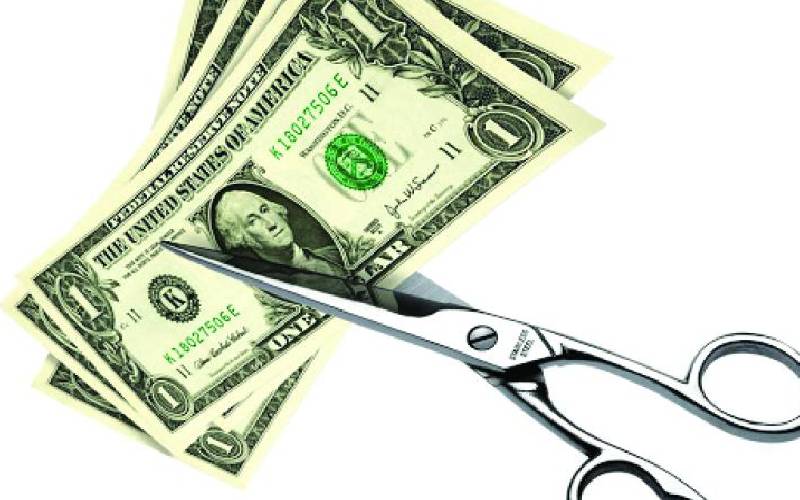 A number of public universities have written to their staff asking them to take a pay cut even as unions warned against making this mandatory.
Top government officials led by President Uhuru Kenyatta have already taken pay cuts of between 20 and 80 per cent.
An April 16 circular released by the Head of Public Service Joseph Kinyua directed other arms or government, constitutional commissions, independent offices and agencies to also implement voluntary salary cuts.
At Murang'a University, members of staff have been requested to take a pay cut of between five and 15 per cent.
"University management board meeting held on April 20 discussed the rates recommended by the Senate and after considering the great responsibility bestowed upon university staff recommended that staff take voluntary deductions," wrote Peace Agufana, the university registrar.
The internal memo dated April 28 to all staff proposed that workers at grade 20 take a 15 per cent pay cut.
Those in job grade 18 are requested to take a 10 per cent pay cut as those who fall between grades 11 and 15 consider a 7.5 per cent pay cut.
VC's memo
Workers between job grade 1 and 10 have been asked to consider a five per cent pay cut.
"The purpose of the current circular is to request you to signify your consent for deductions from your net (salary) to support the Covid -19 Emergency Response Fund," reads the memo.
At the University of Nairobi, Vice Chancellor Stephen Kiama requested staff to decide the percentage of pay cut they were willing to take.
"I request all staff of the university to participate in the voluntary salary cuts by completing an attached consent form and submit it to the office of director, corporate affairs," said Prof Kiama in a memo dated April 24.
Similar communications have been dispatched to staff at the Technical University of Mombasa, Jaramogi Oginga Odinga University of Science and Technology and Technical University of Kenya.
University Academic Staff Union (Uasu) Secretary General Constantine Wasonga said the union would reject any forcible deductions.
"Academic staff should note the voluntary nature of contributions to the (Covid-19) fund and may freely do so without coercion from university management," said Wasonga.
Union of Kenya Civil Servants Secretary General Tom Odege said most government workers cannot afford to take a pay cut.
"Workers in job groups A to N are already on low pay and have nothing to contribute," said Odege.